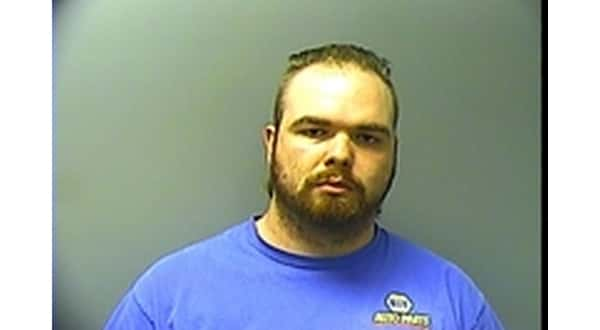 A Mountain Home man is jailed after he allegedly beat and threatened to kill his pregnant girlfriend, while holding her against her will. Twenty-four-year-old Justin William Rogers of Mountain Home is facing three felonies and a misdemeanor, after his girlfriend was able to escape and flag down a passing patrol car.
The arrest affidavit indicates the victim, who is six months' pregnant with the suspect's child, was at Rogers' house with her children Friday night when he became agitated and shoved her against a wall. The victim said she started packing her belongings, and as she was trying to leave, Rogers started walking towards her with a large kitchen knife saying "I'm going to kill it, I'm going to kill it," in reference to the unborn child. The victim said she was able to calm Rogers down, and they agreed to go to bed and discuss the situation in the morning.
The victim says Rogers went to the bathroom and was in there for a long period of time, and when she went to check on him, he was "doing things while looking at the phone." She told law enforcement she took the phone and went into the bedroom. The victim said Rogers followed her and grabbed her by the throat, punched her in the face and took the phone away. While sitting on top of her, he allegedly started choking her and said "you're going to die tonight." The victim said she eventually passed out from the choking. When she awoke, she discovered other injuries to her face and legs.
The victim said after waking up, Rogers attempted to apologize, but when she tried to leave, he would not let her exit the bedroom. She says she waited for Rogers to fall asleep, got her children and left the residence where she saw the patrol car.
Rogers is charged with felony counts of domestic battery in the second degree, aggravated assault on a family or household member and false imprisonment in the first degree, along with a misdemeanor count of interfering with an emergency communication device. He is being held on $50,000 bond.
WebReadyTM Powered by WireReady® NSI