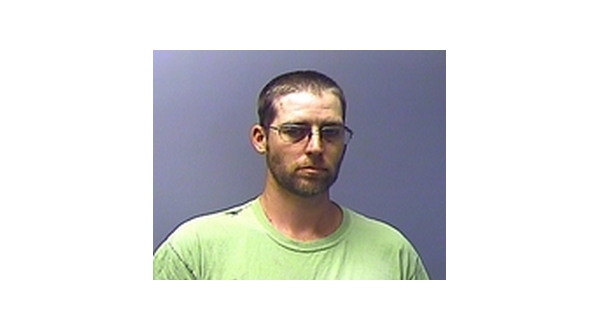 A Baxter County man, 36-year-old Wesley Barger of Clarkridge, has been arrested and charged in connection with an incident in which he is alleged to have forced his way into his ex-wife's home and fled the scene on a moped.According to the probable cause affidavit, the incident occurred in early September at the residence located along State Highway 201 North in Clarkridge.
The victim told law enforcement she and Barger had lived together about two years ago with their two children. When Barger arrived at her home uninvited, he forced his way in. In doing so, a door was flung open, narrowly missing one of the children standing inside. When the door opened, it crashed into the wall causing damage to the sheetrock.
The door was locked with a key coded lock Barger had installed when he resided at the residence, but the code had not been changed, allowing him to enter the residence.
Once inside, Barger was met at the door by the occupant and her sister. Barger grabbed the sister by the left hand injuring three of her fingers requiring medical attention. When Barger was met with resistance by the women, he fled the home.
He has been charged with a felony count of residential burglary, as well as misdemeanor counts of criminal mischief and battery.
Online records at the Baxter County Detention Center indicate his bond has been set at $5,000.
WebReadyTM Powered by WireReady® NSI