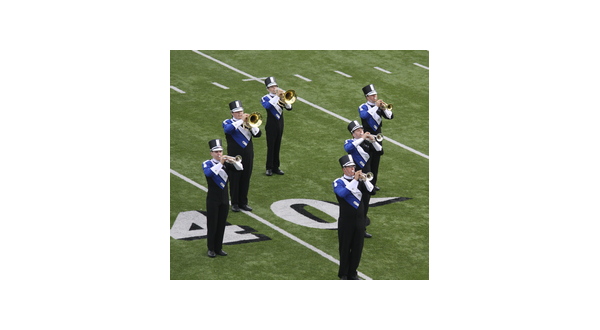 Cotter High School was among 15 high school marching bands from three states competing in the inaugural Bentonville Marching Invitational Saturday.Performing its 2018 competition show, titled "One Cool Night On the Town," the band received feedback from a renowned judging panel of experts in music, marching and visual effects.
Bentonville Marching Invitational founder and Director of Bands at Bentonville High School Tim Hendrix says organizers were thrilled to have Cotter High School take part in the competition.
Hendrix says plans are underway to build the event into a must-attend, annual showcase of the best bands in the region. Having Cotter High School take part has helped them establish a strong foundation for the future.
Hendrix says just as any typical high school sports environment, these contests can be extremely competitive. However, there is still a level of support and mutual respect that is refreshing to see from each ensemble. Everyone tends to feed off of and push each other to deliver the best product on the field for everyone to enjoy. He said the event organizers were impressed with the level of artistry of Cotter High School's show.
The Bentonville Marching Invitational provided Cotter High School participants the opportunity to see how they stack up against other top bands. Seven of the bands performing at the BMI, including the host band, the Bentonville Pride, are scheduled to compete later this month at the prestigious Bands of America Super Regional competition in St. Louis. Bentonville and Lake Hamilton High School, which was also in the field of competitors, will compete in the BOA Grand National Championships in Indianapolis in November.
WebReadyTM Powered by WireReady® NSI