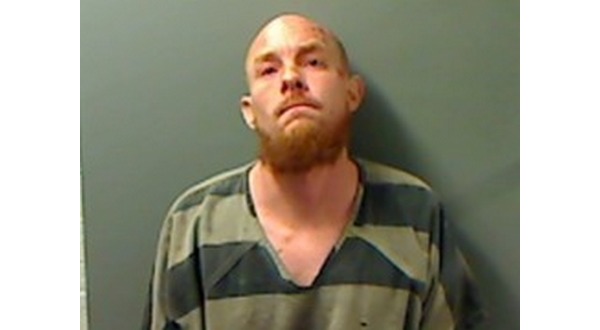 A vehicle weaving between traffic lanes provided an opportunity for a shackled and handcuffed Mountain Home man to briefly escape from the rear of patrol unit as he was been transported for medical care.
According to the probable cause affidavit, two Marion County deputies were transporting 38-year-old Charles Lutz to the North Arkansas Regional Medical Center in Harrison for medical attention on the morning of Nov. 17th when they observed a vehicle with a Missouri license plate weaving between traffic lanes and into a ditch.
The officers contacted the Boone County Sheriff's Office to advise of the situation and asking if they had a deputy in the area. Boone County was advised the Marion County officers were transporting an inmate. The driver of the Marion County unit told Boone County law enforcement when he met their officers he would active his emergency lights to indicate the Missouri vehicle he was following and ease back allowing them to conduct a traffic stop.
All was going as planned, when the Marion County officer observed Lutz opening the rear door of the patrol unit and jumping from the caged car while it was still in motion.
As the driver of the patrol unit stopped and exited his car, the second deputy had detained Lutz.
The Marion County officers were assisted at the hospital by officers from the Harrison Police Department and the Boone County Sheriff's Office, along with a K9 unit, allowing them to return to Yellville while Lutz received treatment.
Lutz had been arrested earlier after he allegedly broke into a business in Marion County and a U.S Park ranger patrol vehicle.
At the time of the arrest, Marion County Sheriff Clinton Evans said officers received a call of a business break-in at the Animal Clinic of the Ozarks in Flippin, where they found Lutz in the lobby of the business.
Heavy damage was reported to the business where Lutz had used a bench to break out the glass door to gain entry to the building.
During the investigation, officers learned Lutz had allegedly entered the park ranger vehicle about a half mile east of the business and taken a tactical vest and flashlight.
Lutz is charged with felony counts of commercial burglary and breaking or entering along with misdemeanor counts of criminal mischief in the second degree, theft, resisting arrest and public intoxication. He is being held in the Marion County Jail on a $25,000 bond. A count of felony escape has been added to his charges, with bond set at $10,000.
WebReadyTM Powered by WireReady® NSI