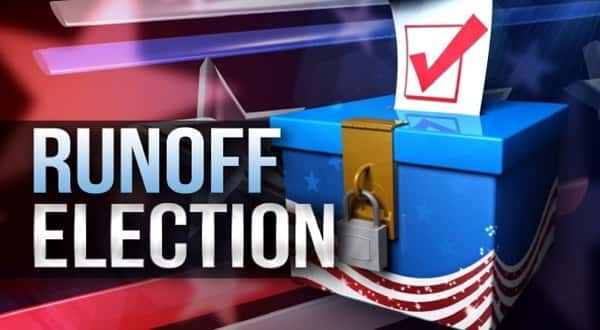 Mountain Home voters selected Hillrey Adams as the city's new mayor in a runoff election Tuesday over Nancy Osmon.
Adams captured 1,095 votes or 62 percent to Osmon's 659 votes or 38 percent.
The unofficial returns indicate 1,754 voters cast a ballot among the 7,257 with active voting registrations in Mountain Home.
Registered voters in Mountain Home returned to the polls for the runoff when neither Adams or Osmon captured a majority of the vote in a three-way race in the general election Nov. 6th, with Dave Almond as the third candidate.
The position became open earlier this year with the announcement by Mayor Joe Dillard he would not be seeking re-election.
Following the returns Tuesday evening, Adams said he's ready to go to work as the city's new mayor.

Listen:


Adams credits his successful candidacy to the hard work of his family and supporters and noted both his opponents also worked hard in their endeavors. In Mountain Home, the retired postmaster says successful campaigns still center on strong door-to-door efforts, as well as speaking before groups.

Listen:


Along the campaign trail, Adams says Mountain Home residents had a message for him.

Listen:


In reply to the input he heard, Adams says his number one response was he'll do the best he can.

Listen:


In addition to the city of Mountain Home, there was a runoff for an Izard County Quorum Court seat.
In the race for District 3 justice of the peace on the Izard County Quorum Court, independent Randy "Hank" Sherrell received 71 votes to republican John Walker's 30.
WebReadyTM Powered by WireReady® NSI