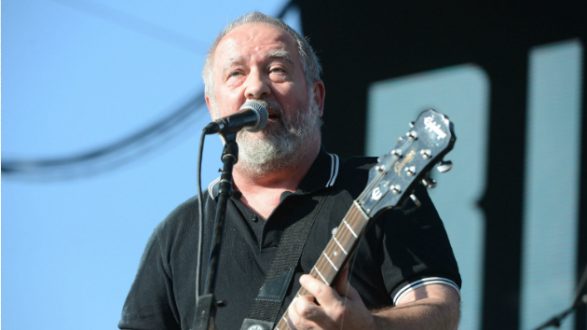 Scott Dudelson/Getty ImagesGreen Day frontman Billie Joe Armstrong has shared a statement mourning the death of Pete Shelley, frontman of the pioneering British pop-punk band Buzzcocks.
"Rest In Peace Pete Shelley," Armstrong writes in an Instagram post. "You were truly an inspiration to me, [bassist] Mike [Dirnt] and [drummer] Tre [Cool]."
Shelley and Buzzcocks were a big influence on Green Day's sound, as well as punk and alternative rock in general. For Armstrong specifically, the 1979 Buzzcocks compilation Singles Going Steady was "a huge record for me."
"Buzzcocks pretty much invented a style that would influence multiple generations of lonesome hearts and weirdos," Armstrong writes. "Never shy about writing beautiful melodies into loud fast punk. You are the harmony in my head."
Shelley died Thursday at age 63.
Copyright © 2018, ABC Radio. All rights reserved.