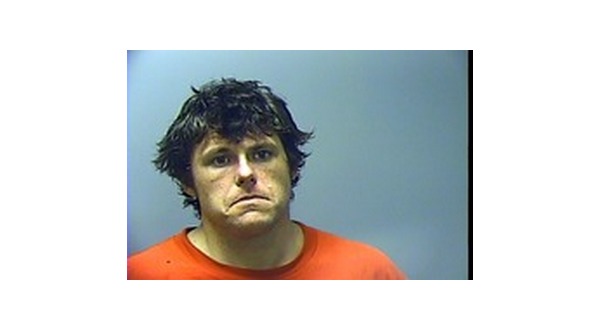 Christopher Jorsch of Midway, who was recently paroled from prison, was put on probation for five years and ordered to spend 45 days in the county jail after pleading guilty to possessing contraband in the jail during a session of Baxter County Circuit Court Thursday.
The 39-year-old Jorsch will be given credit for 32 days he has been incarcerated.
The latest charges to be filed against Jorsch came when he and several other inmates were found with various contraband items during a sweep of the jail in late August.
Jorsch was in jail awaiting bed space to open in the chronically overcrowded state prison system.
In Jorsch's case, he was charged with having several cigarette pieces and a whole cigarette made from rolling tobacco in papers torn from a Bible.
Jorsch has only recently been paroled. He was sentenced to three years in prison in July after pleading guilty to possessing drugs and drug paraphernalia.
The earlier charges were filed after Jorsch was stopped by a Mountain Home police officer Jan. 22nd. At the time of the stop, Jorsch was again on probation with an active search waiver on file.
Among the items found in the vehicle being driven by Jorsch were 14 liquid-soaked cotton swabs field testing positive for methamphetamine, five individual bags of suspected marijuana and two sets of digital scales.
WebReadyTM Powered by WireReady® NSI