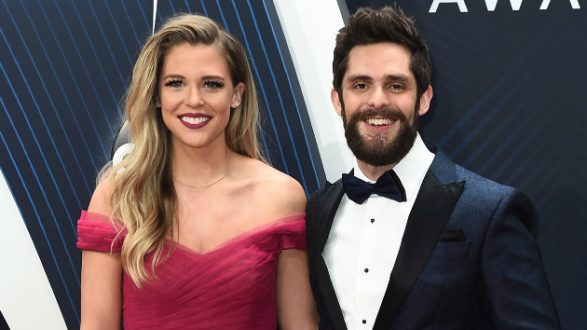 ABC/Image Group LA If you need a little pick-me-up, just check out the videos of Thomas Rhett's daughter Willa Gray visiting the set of Sesame Street.
In the social media clips shared by his wife Lauren, Willa cuddles with Abby Cadabby and shares a cookie with Cookie Monster, all with an expression of wide-eyed amazement.
"'Oh. My. Word. It's the BEST. Day. Ever,'" Lauren posted on Instagram, quoting her daughter.
"(And she keeps calling Abby her 'best friend,')" she added. "Talk about a childhood dream come true! We got to go to Sesame Street!!"
Willa's little sister Ada James also makes a cameo in the photos. TR and Lauren adopted Willa — who just turned three — from a Ugandan orphanage last year. Ada, who celebrated her first birthday in August, was born shortly after.
TR and Maren Morris are just a couple of the stars who've recently recorded appearances for Sesame Street's 50th season.
Copyright © 2018, ABC Radio. All rights reserved.