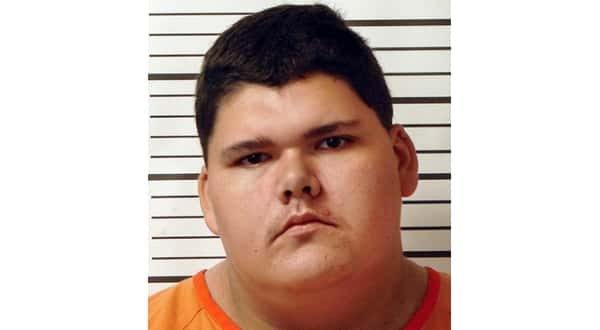 A Dora student charged with terrorist threatening after allegedly saying he would set off explosives at his school was back in court Tuesday.
The West Plains Daily Quill reports 17-year-old Skyler Ledbetter appeared for a case review.
It was his third review logged in online court records, with others having been held Nov. 13th and 27nd.
The Dora High School junior was arrested and arraigned Sept. 26th, and a motion to send the case to juvenile court was denied by Circuit Judge Cynthia MacPherson Oct. 9th, according to the records.
According to a complaint filed by Prosecutor John Garrabrant, the charge follows Ledbetter allegedly telling a witness through social media of a plan to cause an explosion at the high school. Garrabrant says the threat of danger to human life showed reckless disregard to the risk of causing the school to be evacuated or closed.
According to the probable cause statement, in the social media message, Ledbetter reportedly said he intended to "drive his truck through the school, detonate a bomb and kill everyone who has bullied him."
An Ozark County Sheriff's deputy says in an interview on school grounds, Ledbetter first denied sending the message, but later allegedly changed his statement and told the officer he did send it.
The deputy says, "Mr. Ledbetter indicated 'voices' told him what to do."
Bond information is not shown in online court records, but the Ozark County Times has reported Ledbetter is held on $25,000 cash-only bond.
WebReadyTM Powered by WireReady® NSI