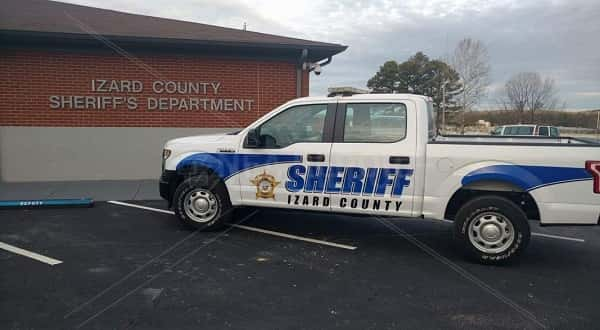 A Mountain Home man, 37-year-old John Harvey, is being held without bond in Izard County following an incident in which motorists reported following his weaving vehicle as it ran others off the roadway. One of the motorists would later take matters into his own hands.
According to the probable cause affidavit, an Izard County Sheriff's deputy was dispatched to a business in Calico Rock Dec. 4th where Harvey had stopped.
A woman told the officer she had followed Harvey's vehicle from Mountain View. She said the "whole time he was all over the road" and ran several vehicles off the roadway.
A second witness told the officer he saw Harvey's vehicle almost hit several others, saying it got scary a few times. The man said once they arrived at the Calico Rock business, Harvey's vehicle stopped. Seizing the opportunity, the man said he jumped out of his truck and got Harvey's keys to keep him from driving off.
The deputy reported when he spoke with Harvey, he seemed extremely distant and had a thousand-yard stare to him. He said Harvey was whispering so low it was difficult to hear him. He told the officer he was just tired and was falling asleep at the wheel. He said it had been a few days since he had used any drugs, and that was why he was tired.
A check with the state and national crime information center databases indicated Harvey is a probationer, with a search waiver on file in Baxter County.
When he emptied the contents of his pockets on the trunk of his car, he pulled out a baggie containing a white crystalline substance, sighed, and said, "Sir, I did not know that was in there."
Harvey has been charged with a felony count of possession of a controlled substance, methamphetamine.
WebReadyTM Powered by WireReady® NSI