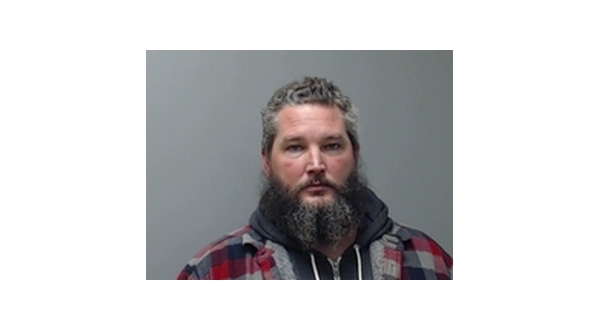 A Midway man, 41-year-old Kevin Earl Grunewald, has been arrested and charged with two felony offenses related to the theft of items from a residence where he had stayed for a short period of time.The break in the case came when Grunewald allegedly offered some of the items for sale on Facebook Marketplace.
Baxter County Sheriff John Montgomery says the victims in the case reported various items had been stolen form their residence, including a firearm and an iPad holder containing a Bluetooth keyboard with a missing key.
Grunewald was developed as a suspect in the theft, having stayed at the residence and leaving alone at one time. When the victims confronted him about the theft, Grunewald denied involvement and left.
In November, Grunewald offered an iPad and keyboard case missing a key for sale. An individual purchased the items from the Midway man and returned them to the one of the victims, who positively identified them as hers and as having been stolen from the residence. The missing firearm has yet to be recovered.
Grunewald has been charged with felony counts of breaking or entering and theft of property.
His bond was set at $7,500, and he is set to appear in Baxter County Circuit Court in January.
WebReadyTM Powered by WireReady® NSI