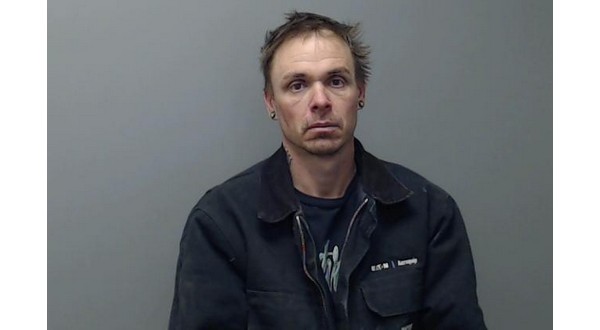 Nearly 26 hours after being released, a Boone County man returned to the Baxter County Detention Center after breaking into the impound lot to retrieve his vehicle. According to Baxter County Sheriff John Montgomery, 44-year-old Robert Lambert of Lead Hill was booked late Monday morning on multiple charges.
Lambert had previously been arrested Friday by the Mountain Home Police Department at Walmart for failure to show proof of ownership, theft of property, criminal trespass, filing a false report of criminal wrong doing and obstructing governmental operations, and his vehicle was taken to a local impound lot. He was released Sunday morning after posting $1,485 bond.
Following his release, Lambert went to the impound lot to retrieve his SUV, but the lot was closed and secured. He was reportedly captured on video surveillance walking across the parking area, crawling under the fence and gaining access to another vehicle in the lot. He allegedly used that vehicle to ram the gate open at the impound lot. Lambert then went back inside, took his SUV and fled from the area.
Sheriff's investigors requested assistance from the Arkansas State Police in locating Lambert. He was found Monday morning and taken into custody.
Lambert is in the Baxter County Detention Center on three felony counts of breaking or entering, two felony counts of theft of property and one felony and one misdemeanor count each of criminal mischief. His bond is set at $50,000, and he is schedule to appear in Baxter County Circuit Court in January.
WebReadyTM Powered by WireReady® NSI