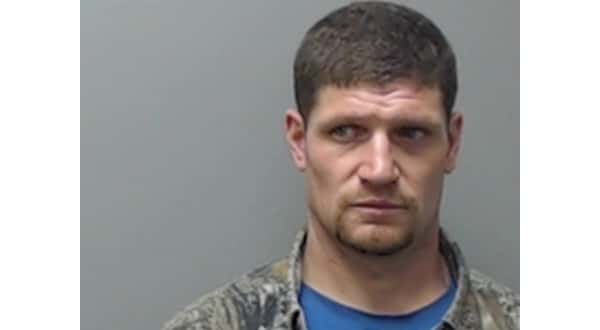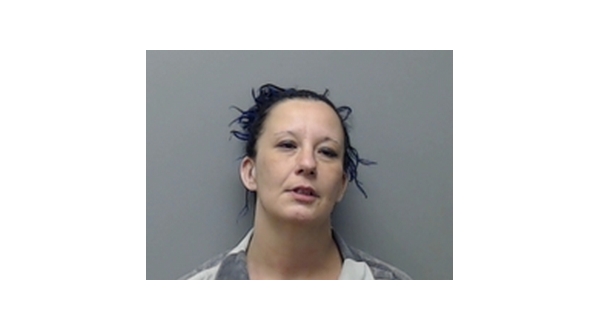 A Norfork couple was arrested Tuesday and charged with felony drug and firearms charges. During the arrest, law enforcement discovered a loaded handgun "under the pillow in the bed shared by the two suspects."
Arrested and charged were 39-year-old Nathaniel Campbell and 43-year-old Casey Merriman.
According to the probable cause affidavit, the arrests followed officers from the 14th Judicial District Drug Task Force, Mountain Home and Norfork police departments and the Baxter County Sheriff's Office conducting a parole home visit at a residence along South Major Street in Norfork.
The visit resulted from drug task force officers allegedly purchasing methamphetamine from Campbell at this residence with the aid of a confidential informant.
Mountain Home Police Officer Jonathan Griffin and his K9 partner, Harmon, were utilized in the search. The K9 reportedly alerted on numerous items inside a bedroom shared by both Merriman and Campbell.
Officers allegedly found numerous items of drug paraphernalia, including digital scales and baggies commonly used to dispense methamphetamine and other controlled substances. These scales contained a white residue believed to be methamphetamine. Also found in the bedroom were numerous smoking devices containing a substance believed to be methamphetamine.
In this same room officers found a prescription bottle with the label removed containing approximately 103 pills identified as Alprazolam, a schedule IV controlled substance, along with a small amount of marijuana. Also found in the bedroom were numerous firearms including the loaded handgun under the bed pillow. The handgun was within arms reach of the location where the pills and majority of the paraphernalia were kept, including the scales and baggies.
Campbell claimed he had only stayed the night at the residence; however, observation by law enforcement confirmed Campbell had been regularly staying at the residence for at least two weeks. During the search there were numerous items of clothing and other personal effects belonging to Campbell found in the residence indicating he had been living there for some time.
Campbell denied he had ever sold methamphetamine; however, he allegedly admitted he was aware Merriman was selling the illegal drug and advised he was aware of the handgun under the pillow.
Campbell's criminal history reveals numerous felony convictions qualifying him as a habitual offender.
He and Merriman have been charged with felony counts of possession of drug paraphernalia, possession of a schedule IV controlled substance with purpose to deliver and simultaneous possession of drugs and firearms.
Campbell also faces a felony count of possession of a firearm by certain persons, meaning he is a convicted felon.
Bonds for the two were set at $15,000 each.
WebReadyTM Powered by WireReady® NSI