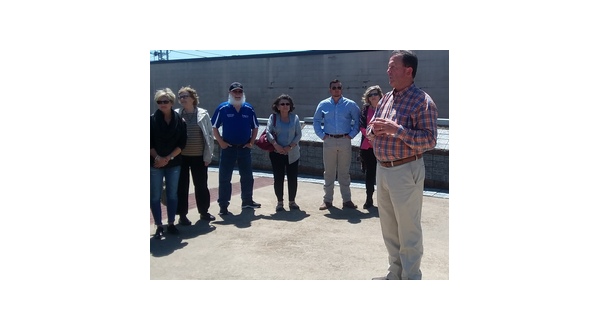 Hillrey Adams took the oath of office as Mountain Home's new mayor Tuesday less than a week after filing his campaign contribution and expenditure report indicating he outspent his opponent, Nancy Osmon by just $411 in their runoff election. However, overall, Osmon outspent Adams by $182. Osmon's last report was filed Dec. 17th.
In the Dec. 5th runoff, Adams captured 1,095 votes or 62 percent to Osmon's 659 votes or 38 percent.
Voters in Mountain Home returned to the polls for the runoff when neither Adams or Osmon captured a majority of the vote in a three-way race in the general election Nov. 6th, with Dave Almond as the third candidate.
In the run-off election, Adams' report indicates his expenses totaled $3,106, while Osmon's were $2,695.
In their initial campaign, Osmon spent $8,029, while Adams' expenditures totaled $7,436.
On the contribution side, Osmon took in $2,480 for the runoff, while Adams received $2,020.
Overall, Osmon received $10,730 in contributions, while Adams took in $8,630.
Both candidates loaned funds to their respective campaigns.
Adams' reports reflect contributing $1,000 to his campaign. Osmon and her husband, former Mountain Home mayor Dave Osmon, made contributions of $2,500 and $1,330 to her campaign.
The mayor's position became an open seat earlier last year with the announcement by incumbent Joe Dillard he would not be seeking re-election.
WebReadyTM Powered by WireReady® NSI