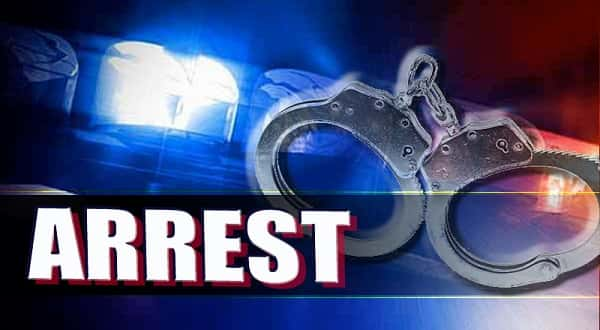 Three adults and a juvenile have been arrested and charged for allegedly entering a Fulton County home armed and wearing masks, where they proceeded to ransack the residence, strike the occupant in the chest and force him to his knees.
According to the probable cause affidavits filed Monday, 26-year-old Devante Paige, 21-year-old Ashley Ladd and 19-year-old James Parrish have all been charged with felony aggravated residential burglary, with $100,000 bonds. The juvenile, 17-year-old David Mullins, is listed on the affidavits for the other three suspects, but online records do not include a separate record for him. Addresses for the suspects are not listed on the documents.
Court records say the suspects allegedly kicked in the door of the home on North Pickren in Salem last Wednesday. They reportedly told the occupant of the home if he valued his life, he would get on the floor, as Paige held him at gunpoint. The other three suspects tore the house apart and fled with the man's cellphone.
The occupant of the home met law enforcement at the door, told the officer what had occurred and handed him the magazine from the intruders' gun. He also said he had surveillance cameras and would bring photos to the Fulton County Sheriff's Office the following day.
In addition to providing the photos to law enforcement, the occupant of the home uploaded them to social media, leading to information being received regarding the suspects.
Law enforcement also received video footage from the Ash Flat Walmart reportedly showing three of the four suspects purchasing items used in the aggravated burglary. Those items included a BB gun with the appearance of a semi automatic pistol, gloves and bandanas. The footage also provided images of their vehicle and the license tag.
The vehicle was tracked to a residence along New Hope Road in Hardy, where Mullins and Parrish were found.
Parrish allegedly told officers he had shown Paige and Mullins where three "dope houses" were located that needed to be robbed because dealers in illegal drugs resided there. The residences were located in Salem and Horseshoe Bend.
WebReadyTM Powered by WireReady® NSI