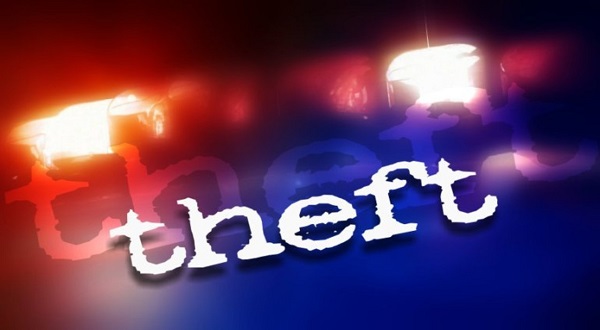 A Baxter County man is accused of stealing a utility terrain vehicle (UTV) and a trailer from a Fulton County residence. According to Fulton County Sheriff Al Roork, 29-year-old Joey Denwalt of Henderson is in the Fulton County Jail on felony counts of breaking or entering and theft of a vehicle and a misdemeanor count of theft of property.
Sheriff Roork says he received a call Dec. 22nd from a resident on Arkansas Highway 87 North saying Denwalt and his wife had stopped at a local barn. The sheriff stayed on the phone with the resident until they left and came back south turning on Viedette Road.
Sheriff Roork received a call the next day from the owner of the barn saying he needed a deputy's assistance because his UTV was stolen. The sheriff arrived at the property on Highway 87 and spoke with the owner and another male who worked for him. The employee claimed he had an 8-foot utility trailer parked by the UTV, and it was also missing.
Roork then traveled to Denwalt's residence located west of the Fulton/Baxter county line on U.S. Highway 62/412. Roork says he observed a female pushing a trailer into some brush as he pulled into the driveway. The female says she was instructed by a text message from Denwalt's wife to hide the trailer.
Denwalt was located Dec. 27th hiding in a storage unit belonging to his father and taken into custody. He was later interviewed at the Fulton County Sheriff's Office, with Baxter County investigators also present and reportedly admitted to taking the UTV and trailer. Denwalt claims he took the UTV to Osceola and sold it for $1,000. An Osceola police investigator recovered the UTV and returned it to the owner. The trailer was also returned.
Denwalt's bond is set at $30,000.
WebReadyTM Powered by WireReady® NSI