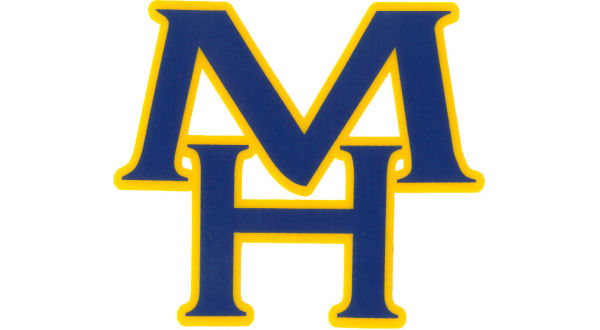 The Mountain Home High School basketball teams had mixed results Tuesday as they hosted Greene County Tech.
The girls' game needed overtime to complete, but the Lady Bombers came out on top 56-48. The Lady Eagles jumped out early building a lead as big as eight points, but by the end of the first half, the margin had been cut to two. Mountain Home took the lead in the third quarter and kept it for most of the second half, but Tech went back on top in the fourth quarter mainly on the play of their season's leading scorer Tiffany Gramling. Kyra Pinn tied the game on a layup with about a minute left of regulation. After the Lady Eagles turned the ball over, the Lady Bombers had one last chance to win it in regulation. Unfortunately, Emma Martin lost the handle of the ball, and it went out of bounds with 20.9 seconds left. Tech's last shot was unsuccessful forcing an extra period. Once overtime hit, Mountain Home took over outscoring the Lady Eagles 12-4 and posting the eight-point victory.
Anna Grace Foreman led the Lady Bombers with 17 points, and Kate Gilbert added 12. For Tech, Gramling and Sabrina Kellett scored 12 points each, and Shelby Adams chipped in 11.
Mountain Home improves to 9-6 on the season and 1-1 in the 5A-East. The Lady Eagles fall to 8-6 and 0-2.
The Bomber boys did not fare as well as they fell to Greene County Tech 67-63. Mountain Home had a four-point advantage at the end of the first quarter, but once the Golden Eagles took the lead, they would not relinquish it. Tech outscored the Bombers 21-9 in the second period and pulled further away in the second half. The Bombers cut into the double digit margin in the fourth quarter mainly on the three-point shooting of Wyatt Gilbert. Mountain Home was down three in the waning seconds of the game when Talyn Benton had the ball knocked away and stolen by the Eagles, and the Bombers were forced to foul Brendan Chambers with 4 1/2 seconds left. Chambers missed the first free throw but hit the second to secure the win.
Mountain Home was led by Gilbert with 18 points, and Mat Jones scored 15. Zane Butler had 25 points for Tech, Payton Laubach finished with 16, and Chambers ended up with 12.
The Bombers drop to 5-9 on the year and 0-2 in the league. The Golden Eagles are now 12-2 and 1-1.
Mountain Home will have its first road test of conference play Friday when they take on Paragould.
WebReadyTM Powered by WireReady® NSI