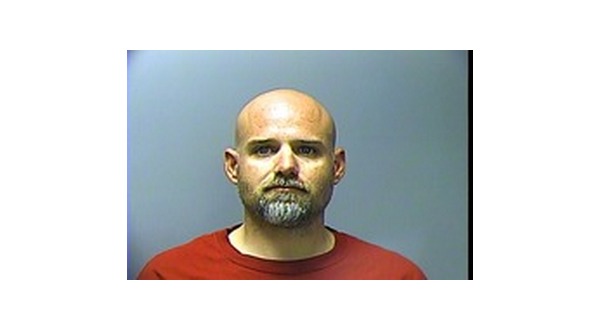 A Mountain Home man charged with going on a several thousand dollar spending spree with a stolen debit card and living in a home without permission entered a guilty plea to the charges against him during a session of Baxter County Circuit Court Thursday.Thirty-five-year-old Christopher Sanders was put on probation for six years. He was also ordered to pay $1,671 in restitution with a like amount to be paid by his co-defendant in the debit card theft.
Sanders had entered a guilty plea to the charges in early December last year with formal sentencing held over until Thursday.
Sanders and his co-defendant, 30-year-old Derrick Pannell, were accused of going into a pickup truck parked in the driveway of a Gassville residence in mid-August 2016 and taking a debit card from the center console.
Before the victim discovered the card missing, it had already been used at several locations in the area. According to the probable cause affidavit, the pair used the card 26 times in 13 days. The total of the spending spree came to slightly more than $3,300.
Sheriff's office investigators were able to locate several surveillance videos and still shots of two individuals using the card. The photos were put on social media and soon the men were identified.
Pannell's case is inactive since he is locked up in a Missouri prison.
Sanders had two other pending criminal cases in circuit court. Charges in one of the cases stem from the use of a residence without the owner's permission by Sanders, his wife and their 7-year-old daughter in August 2017.
According to the probable cause affidavit, Baxter County deputies were called to a home along Spring Lake Drive to investigate a possible burglary.
The homeowner, who was out of town at the time, had called his daughter who lives in the area to go by and check his property. She and her husband drove to the house and found signs someone was living in the residence. The radio was playing and the air conditioner running. They also found clothes, food and children's toys scattered about.
The daughter called her father who said no one should be in the house and told her to call the sheriff's office.
As deputies were on site investigating the situation, Sanders, his wife and daughter arrived at the home.
Christopher Sanders told several stories as to why he was in the house, but they did not check out. Eventually, he admitted he did not have permission
to be in the home and took responsibility for marijuana and drug paraphernalia found in a kitchen cabinet.
In another case, Sanders was charged with failing to appear for a scheduled court appearance. The case was dismissed by the state.
WebReadyTM Powered by WireReady® NSI