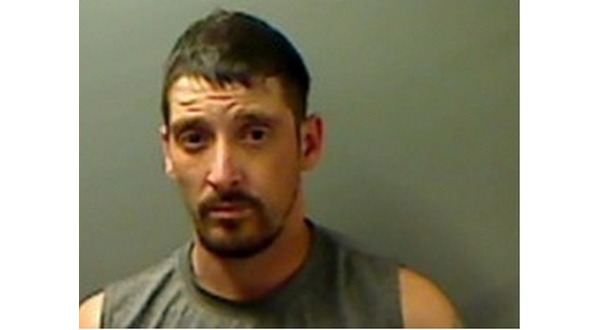 Three cases involving eight felony charges and six misdemeanors have resulted in a Marion County man being sentenced to 42 years in the Arkansas Department of Correction. However, with the convictions to be served concurrently, 33-year-old Jebediah Parks of Flippin is facing a 10-year prison sentence.
Parks entered guilty pleas to the drugs and weapons charges in Marion County Circuit Court on Thursday, with the orders outlining the details of his sentencing filed Monday.
Online court records indicate Parks still has an open case in Baxter County Circuit Court on a felony theft of property charge and a misdemeanor theft by receiving charge. The charges stem from the alleged theft of tools from a Mountain Home box store.
Parks' latest brush with law enforcement in the Marion County cases began in May 2018.
Observations by two officers watching traffic led to his initial arrest, after he pulled into a convenience store in a truck law enforcement knew belonged to someone else. He was also known to have a suspended driver's license.
When Parks exited the store, the officers executed a traffic stop. The Flippin man acknowledged his driver's license was suspended but told officers he was "just trying to work and make some money."
When advised he was not the owner of the truck, Parks reportedly told officers the owner had died suddenly in February and left him the vehicle. Parks said while the deceased man was not related to him, he was like an uncle to him. He was unable to produce any paperwork proving the transfer of ownership.
Parks gave the officers permission to search the vehicle where they discovered drug paraphernalia, along with a loaded .45 caliber revolver in the cab. The gun had been reported stolen. A further search of the truck bed led to the discovery of drugs, drug paraphernalia and a hand held Taser.
As this case made its way through the court system, Parks would be arrested on two other occasions.
In September last year, Parks was arrested and charged with a felony count of delivery of methamphetamine involving a transaction with a confidential informant.
Then, earlier this month, Parks was arrested and charged with two drug possession offenses, after he was found traveling in a vehicle driven by a female with a suspended driver's license.
The circumstances surrounding the latest arrest were much the same as the first--Flippin police watching traffic at same convenience store. Parks enters parking lot, leading to arrest and multiple drug charges.
WebReadyTM Powered by WireReady® NSI