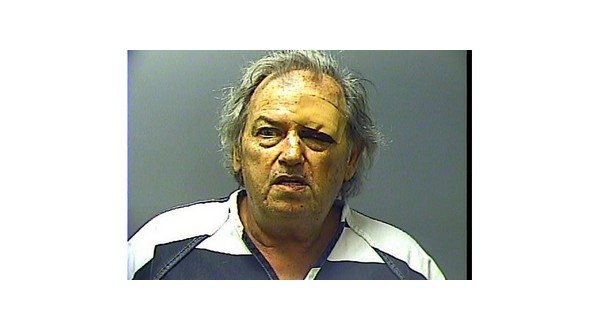 A rural Mountain Home man who shot his landlord multiple times killing him in early December 2017 will undergo a mental examination, according to a motion filed by his defense attorney.
Sixty-one-year-old Robert Dean Penny made a brief appearance during a session of Baxter County Circuit Court Thursday on a video hookup from the Baxter County jail.
Penny is charged with first-degree murder in the death of 71-year-old Chester Hornowski, a retired Chicago police officer. He also faces two counts of aggravated assault and first-degree criminal mischief.
Penny's attorney, Deputy Public Defender Sam Pasthing, has filed a motion with the court saying he has arranged for his client to be examined by a private doctor in Little Rock. In his motion, Pasthing notes the examination has been confirmed, but no firm date has been set for it to take place.
Penny was scheduled to appear for a final hearing Thursday in advance of his jury trial, which had been set for late February. He will now reappear next week to allow discussion of pre-trial issues, according to Pasting. The defense attorney has also asked a new date be set for the jury trial.
According to the probable cause affidavit, the murder of the landlord resulted from an argument over a noise complaint and an alleged threat to evict Penny from Hornowski's boardinghouse at 5097 Old Military Road.
Penny is reported to have talked to another resident at the boardinghouse and complained about being disturbed by excess noise, and the unidentified male resident passed the complaint along to Hornowski.
Investigators say Hornowski went to Penny to discuss the problem and summoned all of the residents to the area where he and Penny were. It was at that point, according to investigators, Penny began shooting.
The unidentified male who had told Hornowski about Penny's complaint said he fled the area, hid by a bed, and called 911. During the man's call, four shots could be heard in the background, according to investigators.
Penny is alleged to have initially fired 18 rounds at Hornowski, reloaded and fired four more shots into his landlord's body. According to court records, Hornowski was hit by bullets in the hands, chest and face. Penny told investigators he fired the final shots because Hornowski had "ruined" his life.
During the incident, Penny is also alleged to have made threats to other people in the residence, telling them Hornowski was dead and asking them "you want some of this, too?" referring to the pistol he was carrying.
Penny alleges he shot his landlord after Hornowski came at him in a "rage" and threated him with eviction. Penny also told investigators Hornowski punched him in the chest multiple times, but they reported seeing no marks where Penny claimed Hornowski's blows landed.
Penny will apparently claim self defense if his case goes to trial, according to a notice filed with the court in June last year.
After the murder, Penny left the house and got into his vehicle in an effort to flee the area. Officers were on the scene in response to an active shooter call when Penny came from the back of the house in his 2004 blue pickup truck. He was reported to have accelerated rapidly almost striking a Baxter County deputy sheriff who had to scramble to get out of the way. Two other deputies discharged their weapons at the fleeing vehicle to try and protect their fellow officer.
The truck hit a ditch on the northeast corner of the residence becoming airborne twice before eventually smashing into an unoccupied 2017 SUV assigned to Baxter County Sheriff John Montgomery, doing major damage. Penny's vehicle came to a stop after the collision, and he was taken out of the truck and arrested.
Penny was injured in his effort to get away and was transported to Baxter Regional Medical Center for treatment. He was then booked into the county jail where he has remained since early December 2017. His bond is set at $1 million.
According to Sheriff Montgomery, approximately 17 officers and investigators from the sheriff's office, Arkansas State Police, Mountain Home Police Department and the Baxter County coroner's office worked to process the scene.
According to court records, Penny is 100 percent disabled and indigent. He was receiving $1,010 a month in Supplemental Security Income from the federal government, and was paying $380 a month in rent at the group home.
In addition to his more serious charges, Penny is also accused of bringing prohibited items into the Baxter County Detention Center. In August last year, a search of the jail turned up contraband items in several cells. A small amount of tobacco was found in Penny's.
In that case, he is charged with furnishing prohibited items.
WebReadyTM Powered by WireReady® NSI