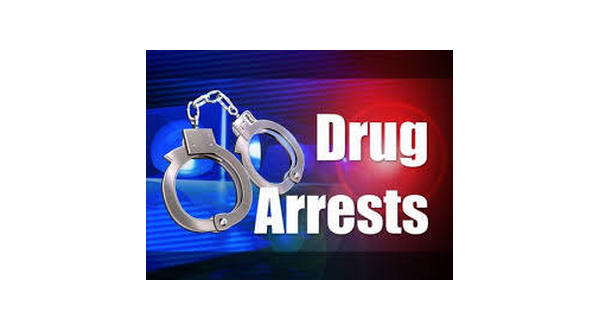 A husband and wife arrested in December in connection with a missing four-wheeler following a call to the cellphone of a Fulton County deputy from a blocked number are now facing a combined 21 felony drug and weapons charges.
Fulton County Sheriff Al Roork says 47-year-old Lonnie Strauser and his wife, 39-year-old Tracy Strauser, of Morriston have been charged with possession of methamphetamine paraphernalia, possession with intent to deliver meth, and simultaneous possession of drugs and firearms.
According to the probable cause affidavit filed Tuesday, deputies knocked on the door couple's home on Jan. 7th and were met by Lonnie Strauser. When advised he was under arrest, the Fulton County man reportedly took about three steps back into the house, out of reach, as if he was going back into the residence.
As a deputy stepped toward the wanted man, he complied, while yelling towards the back of the house at his wife, saying, "Hey, Tracy. We are going to jail."
With his wife in the shower, the barefoot Lonnie Strauser asked for shoes. As deputies followed him to the bedroom for the shoes, they observed on the top of a dresser a glass smoking device with a white residue in it commonly used to smoke crystal meth.
As the couple was escorted out of the house, a rifle was observed standing behind the front door of the residence.
Lonnie Strauser noted the side door of the residence was open and asked if he could close it. After closing the door, a deputy observed another rifle leaning against the wall in the kitchen.
Officers confirmed the Fulton County man is a convicted felon out of Texas.
Bonds for the two were set at $25,000 each.
In November, following the tip from the unknown caller, a deputy drove to the Strausers' residence, where he observed a green four-wheeler fitting the description of one reported stolen.
A check of the vehicle identification number confirmed it was the reported stolen four-wheeler. The couple was charged with felony counts of theft by receiving in connection with the four-wheeler.
WebReadyTM Powered by WireReady® NSI