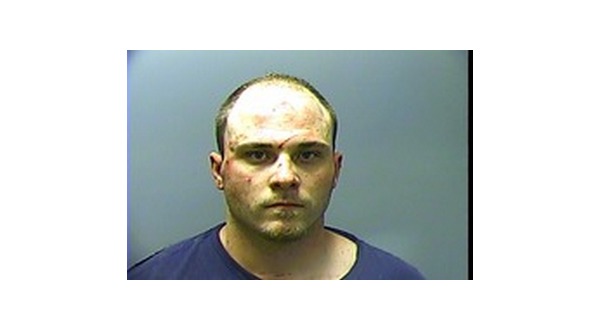 A failure to appear warrant was issued for a Mountain Home man charged with attacking his wife on two occasions after he did not show up for a scheduled appearance in Baxter County Circuit Court Thursday.Twenty-eight-year-old Dusty Allan Rhoades faces charges of domestic assault, aggravated assault and first-degree terroristic threatening.
On May 1st last year, Rhoades' wife notified the Baxter County Sheriff's Office her husband had struck her on the left thigh with a wooden stick, described as part of a baby bed.
Investigators reported the victim had a large bruise where Rhoades was alleged to have hit her, and there were two distinct "strike marks" appearing to have been made by a long, hard object.
The victim said Rhoades had also forced her into a bedroom, removed her shoes and struck her with them.
She said during the attack, Rhoades had also threatened her with a knife, poking her in the stomach and holding it to her forehead and throat.
On May 7th, the victim called the sheriff's office again reporting her husband had attacked her. The woman said the attack occurred after Rhoades went through her phone and found she had been texting other males.
He accused her of "sleeping around," flew into a rage and forced her into the bathroom. She said once in the bathroom, her husband had choked her and threw her against a wall, demanding she stop lying to him.
In a text message exchange between Rhoades and the victim, which she provided to investigators, she asked him, "If you love me and missed me, why choke me so hard. I can't swallow." Rhoades allegedly answered, "Because you continue to lie, so I don't know the truth, and you know that drives me insane. I didn't want to hurt you, but you lied."
Since the charges alleging the attacks on his wife were filed, another woman has requested an order of protection from Rhoades. In her affidavit filed Jan. 22nd, the woman alleges Rhoades had threatened her with a knife on several occasions, hit her in the head and threatened her with death if she notified police.
WebReadyTM Powered by WireReady® NSI