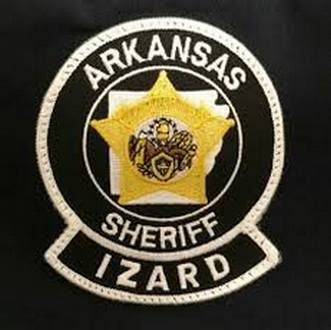 Izard County authorities have arrested a Lonoke County man, 45-year-old John J. Steer, after he was discovered by a landowner driving his tractor, loading hay and feeding his horses. Steer has been charged with felony counts of theft of property and breaking or entering.
According to the probable cause affidavit, the victim confronted Steer, learned he was armed with a holstered knife and notified law enforcement.
Deputies, assisted by an Arkansas Game and Fish Commission officer, took Steer into custody as he exhibited incoherent behavior, while reporting the property was his.
The Lonoke man, utilizing a front loader, had removed a hay bale from a shed and taken it a nearby pasture to distribute to horses. The victim had managed to secure the tractor keys during his brief interaction with the stranger driving his tractor.
Steer said he had reached the property utilizing an ATV, at that point parked at a nearby shed with his walking cane. Referring to the ATV, he said "the good Lord and the Masons had given (it) to him."
He said he took the ATV from a nearby residence, later determined to be along Springhill Road in Oxford.
Further investigation revealed Steer had driven his vehicle onto unoccupied residential property on a dead-end lane. He made murmurs about living in an old burned out structure and outbuildings.
When officers located his abandoned vehicle in an overgrown grassy area near an outbuilding, several items, including power tools, hand tools, dog food and personal items belonging to Steer, were placed outside of it with the hood open and windows open.
A large shop building had been forced open by cutting the padlock. The property owner identified some of the items beside the vehicle as his. He recovered two 45-degree, 6-inch diameter stove pipe sections he knew were in a shop building.
Steer's bond was set at $25,000.
WebReadyTM Powered by WireReady® NSI