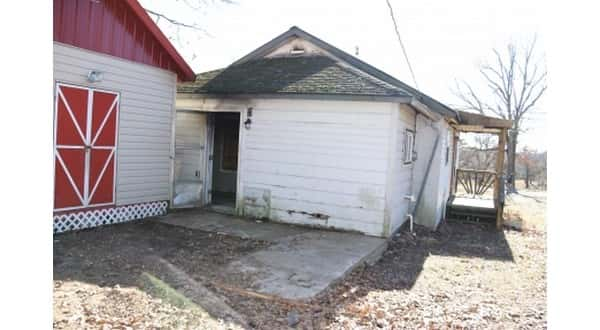 Photo courtesy of Ozark County Times
Ozark County authorities are investigating an arson fire – the second in the course of a year – at the former Wagon Wheel Apartments on Shady Oaks Circle off State Highway 181 in Gainesville.
The Ozark County Times reports the most recent fire occurred on Jan. 8th, just about a year after an adjacent Wagon Wheel apartment burned on Jan. 23rd, 2018.
Mike O'Connell, communications director for the Missouri Department of Public Safety, told the Times both fires were ruled as "incendiary," indicating they were set.
The apartments are vacant and are owned by a lending agency, according to the Ozark County Sheriff's Office.
Fire personnel learned of the most recent fire by a man who was reportedly walking by the apartments when he saw smoke and fire inside a structure.
Firemen from Gainesville, along with Tecumseh, Lick Creek, Caney Mountain, Timber Knob and Pontiac responded to the blaze.
The state fire marshal was called to investigate the apartments that had no active electricity or gas hooked up.
One year ago, firemen were alerted to the first blaze by a concerned citizen who reported the strong odor of smoke in the area.
A deputy was dispatched but was unable to find anything burning. Officials later pinpointed the location when a next-door neighbor saw flames coming from a window of the apartment.
The property has been proceeding through the court system since the death of the owner in 2016, and a bank had recently regained ownership of the buildings.
At the time of the original fire, several people were living in the apartments.
Anyone with information about the fires is asked to call the Ozark County Sheriff's Department at 417-679-4633.
WebReadyTM Powered by WireReady® NSI