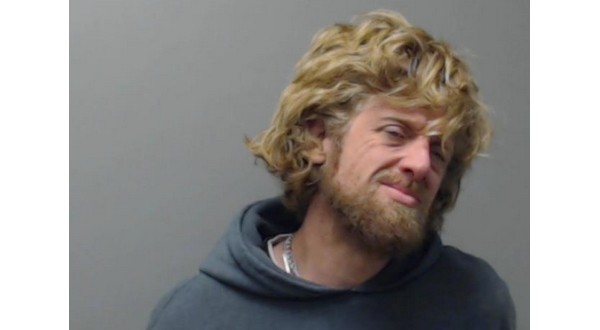 A Cotter man well known to the criminal justice system returned to the Baxter County Detention Center on Friday. According to Baxter County Sheriff John Montgomery, 35-year-old Aaron Tullos was arrested on multiple drug and weapon charges.
A deputy responded to a complaint call from an address on Powell Avenue in downtown Cotter just after 9:00 Friday evening and located Tullos in the back seat of a vehicle, and he appeared to be asleep or unconscious. The deputy opened the back door, and Tullos was observed to move. Tullos got out of the car and denied having a firearm, but the deputy reportedly observed the butt of a handgun in his front waistband. The suspect attempted to move away from the deputy as he was disarmed. Tullos also attempted to reach behind his back where the deputy located a small knife. Tullos began to push away from the vehicle and actively resist, but the deputy eventually took him into custody after a Gassville Police officer arrived at the scene and provided assistance.
The handgun in Tullos' possession was determined to be an unloaded .40 caliber pistol. He is a convicted felon prohibited from possessing firearms. A set of digital scales was also located. The incident occurred within 1,000 feet of the North Arkansas Youth Center.
Tullos was searched further after he was transferred to the detention center's custody. During the change out process, he allegedly dropped a plastic baggy containing a substance determined to be methamphetamine. It weighed nearly 10.7 grams.
Tullos faces felony counts of possession of methamphetamine with the purpose to deliver, possession of drug paraphernalia, possession of firearms by certain persons, simultaneous possession of drugs and firearms and furnishing prohibited articles and a misdemeanor count of resisting arrest. He also faces a penalty of proximity to certain facilities and a penalty enhancement of being a habitual offender.
Tullos' bond is set at $15,000, and he's expected to appear in Baxter County Circuit Court. He has been booked into the detention center 56 times since 2001.
WebReadyTM Powered by WireReady® NSI