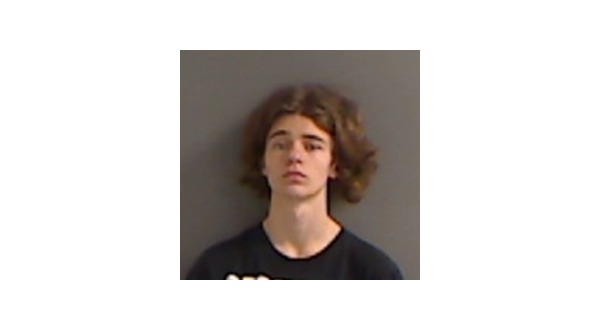 A Fayetteville teen has been charged with 10 offenses following a high-speed chase from Yellville to Cotter with four officers in pursuit.
According to the probable cause affidavit released Friday, 19-year-old Seth Sholmire was driving a vehicle reported stolen in Washington County on Jan. 11th.
The incident began when Sholmire allegedly passed a Marion County Sheriff's deputy in Yellville at a high rate of speed. The deputy began to follow the vehicle east on U.S. Highway 62\412 as it continued reaching higher speed levels.
When the deputy attempted to conduct a traffic stop for driving carelessly and too fast for conditions, the fleeing vehicle continued on, while picking up speed. The officer reported the vehicles were traveling above 90 miles per hour as they entered Flippin.
Two other officers from the Flippin Police Department and the sheriff's office attempted to block the highway in the area of Old Dump Road. However, the fleeing vehicle picked up speed and drove recklessly toward the deputy before quickly switching lanes.
As the pursuing deputy followed the fleeing car approaching the second exit at Flippin, he noted his vehicle speed reached 111 miles per hour.
At this point, three officers joined the deputy in the chase. The fleeing vehicle was observed beginning to fishtail, leading the deputy to apply his brakes, lose control of his unit and begin to spin out of control. The officer was able to gain control of his vehicle and resume the pursuit.
As the chase entered Cotter, the fleeing vehicle wrecked after striking a rock embankment at the intersection of Denton Ferry Road and Hwy. 62\412.
Officers observed rocks falling from the top of the embankment and a male in a black jacket running from the scene.
A foot pursuit began with officers from the Marion and Baxter county sheriff's offices, Gassville and Cotter searching a wooded area near the West Ridge Church. Sholmire was found nearby on his back under a tree and taken into custody.
Sholmire has been charged with felony counts of fleeing and theft by receiving, as well as misdemeanor counts of careless and prohibited driving, reckless driving, driving left of center, improper passing on the left, signals for turning, stopping or decreasing speed required, driving on a suspended license and fleeing, along with a no liability insurance violation.
His bond was set at $10,000.
WebReadyTM Powered by WireReady® NSI