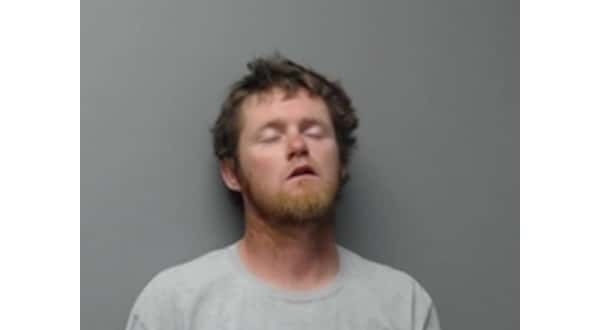 A Mountain Home roofing contractor facing charges in three cases for taking money from victims and not doing promised work is being allowed to resume his business on a very limited basis.
Twenty-nine-year-old John Downing appeared during a session of Baxter County Circuit Court Thursday. His attorney told Judge Gordon Webb his client had been asked to do warranty work for some customers and wanted the court's permission to take on the jobs.
During Downing's court appearance last month, Judge Webb made it a condition of his bond he not continue in the roofing business.
On Thursday, Judge Webb said he would allow him to do warranty work, as long as the property owner was not required to pay Downing any money. He is also not allowed to solicit other types of roofing work while on bond.
The state did not object to the warranty work-only arrangement, but stressed the condition that customers should not have to pay Downing or his company — Highbridge Roofing and Construction — for repairs covered under warranty.
The initial case against Downing was filed in late May last year alleging he entered into a contract with a homeowner to put a new roof on his residence. According to the probable cause affidavit, the victim paid Downing $2,250 as an advance for the job. Since the day the agreement was reached, Downing is reported not to have returned to the victim's home.
After several attempts to contact Downing, the contractor stopped taking the victim's calls. The victim said no materials had been delivered to his home.
In early August last year, occupants of a Mountain Home residence told authorities they had contracted with Downing to do repairs to their roof for an agreed price of $1,700. The victims told investigators they went to their bank and obtained a cashier's check for the amount and gave it to Downing, who was alleged to have cashed it the same day.
Downing allegedly called the homeowners at some point and said he did not have time to take on their job and would refund the $1,700. He did not return the money, according to the probable cause affidavit.
In late October 2018, another homeowner reported to police he had given Downing a down payment of $4,700 for roofing work, but nothing had been done. The homeowner also required Downing's company to have a current contractor's license, general liability insurance and workers' compensation coverage during the life of the contract.
The victim found Downing's contractor's license had expired, and his insurance coverage had been canceled due to non-payment. He contacted Downing and asked for his money back. While Downing made promises to return the funds, he did not follow through.
WebReadyTM Powered by WireReady® NSI