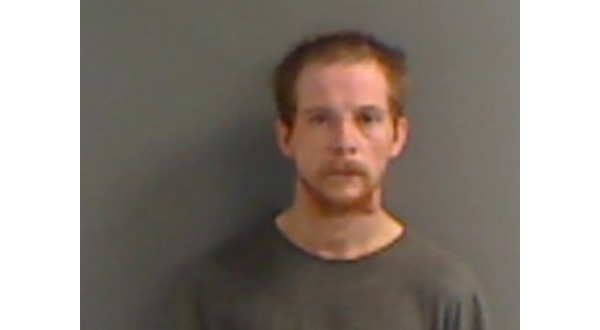 (Jessie Moore)
Two suspects have been arrested in Marion County in connection with a trailer of doors reported stolen out of Baxter County. When law enforcement arrived at a shop building on White Oak Lane in Flippin Feb.5th, one of the two, 27-year-old Jessie Moore of Van Buren, reportedly locked himself inside the shop office. He was discovered spraying air freshener "everywhere" when a female arrived and unlocked the office, allowing law officers entry.
According to the probable cause affidavit filed Monday, officers from the 14th Judicial District Drug Task Force located the stolen property outside the shop building. They advised the Marion County Sheriff's Office additional stolen items were located inside, along with drugs and drug paraphernalia. A Flippin Police Department officer also on the scene opened a locked metal box to discover a .9mm handgun inside with a full magazine. However, no round was chambered.
Suspected marijuana and drug paraphernalia were also located. Three of the doors reported stolen from a Baxter County business were found inside the shop, with the remainder on a trailer.
(George Clute)
Taken into custody were 55-year-old George Clute of Flippin and Moore. The affidavit notes Moore has been charged with a felony count of theft by receiving, as well as two misdemeanor drug-related charges. His bond was set at $5,000. No details on Clute's charges were listed on the affidavit.
Moore told officers the doors were at the shop when he arrived at the residence the day before he was arrested. He said he just bounces from residence to residence and has no permanent home.
WebReadyTM Powered by WireReady® NSI