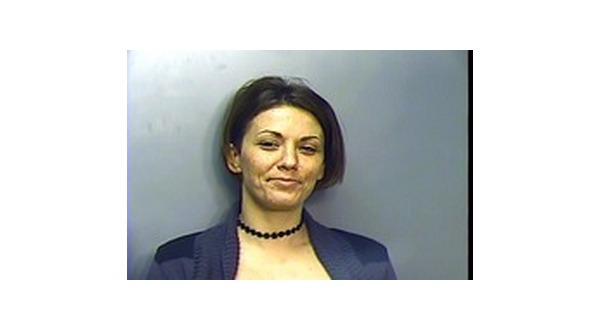 An Oakland woman appeared during a session of Baxter County Circuit Court Thursday and entered guilty pleas in three drug-related cases set up last year, with the state dismissing two other cases filed in 2017.
Thirty-three-year-old Amber Eads was sentenced to 10 years probation, with eight suspended. She was ordered to spend 24 months in one of the Community Correction Centers in the state where she is to undergo addiction treatment.
Eads was arrested Jan. 22nd last year when Mountain Homse police stopped a car in which she was a passenger. Several items of drug paraphernalia were found, along with two bags of suspected marijuana and approximately 14 liquid-soaked cotton swabs. The swabs field tested positive for methamphetamine. A Suboxone strip, a schedule III controlled substance, was found in Eads' purse.After arriving at the jail following the January arrest, Eads was found to have hidden two syringes and multiple new and used plastic bags, commonly used to package narcotics, on her person.
The second arrest last year came in mid-February when Gassville police picked Eads up and brought her to the Baxter County Detention Center. When Eads was changing into her jail uniform, a female deputy sheriff found approximately 2 grams of a white crystalline substance field testing positive for methamphetamine and two syringes in Eads' underwear.
A glass smoking pipe was later found in the pocket of Eads' hoodie.
Eads was arrested again on Sept. 15th last year when Mountain Home police officers went to a residence along Maple Street in Mountain Home to look for the Oakland woman who had two outstanding felony warrants.
Eads was reported to be staying at the residence, which was occupied by a person on active felony probation with a search waiver on file.
When one of the officers knocked on the door, he reported seeing Eads look out the front window. Officers entered the residence and found Eads in a bathroom hiding in a shower stall. When officers searched the room, they found a small plastic bag containing a white crystalline substance field testing positive for methamphetamine.
In the two 2017 drug-related cases dismissed by the state, Eads was charged with offenses stemming from a compliance visit to the home of her longtime, live-in boyfriend, Jason Biddle, and an August traffic stop.
Biddle was sentenced to 10 years in prison in January on a number of charges.
WebReadyTM Powered by WireReady® NSI