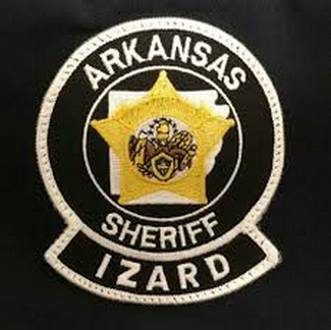 A Pineville woman, 41-year-old Gena Edmonston, being booked into the Izard County Detention Center reportedly questioned a jailer why she had to find the suspected methamphetamine in her pocket. Edmonston had allegedly denied having anything illegal on her as she entered the county jail. According to the probable cause affidavit, Edmonston displayed disdain when she questioned the jailer.
The Pineville woman was arrested following a traffic stop Feb. 6th on State Highway 56 East near Jones Street in Calico Rock. The stop was initiated after an Izard County deputy noted the vehicle Edmonston was a passenger in did not have an operational license plate display light.
Following a search of the vehicle and a marijuana cigarette being discovered in the ash tray, Edmonston and the driver of the vehicle, 53-year-old Andy James Sanders of Norfork, were taken into custody. A further search revealed a set of digital scales.
Edmonston has since been charged with possession of a controlled substance, furnishing prohibited articles and possession of drug paraphernalia used to manufacture meth.
Izard County Sheriff Earnie Blackley says Edmonston has posted a $25,000 bond and is scheduled to appear in circuit court later this month.
Blackley says Sanders was charged with public intoxication, possession of a controlled substance, and no tail lights. Sanders was released from the Izard County Detention Center after posting a $1,470 bond. He is scheduled to appear in Izard County District Court in March.
WebReadyTM Powered by WireReady® NSI