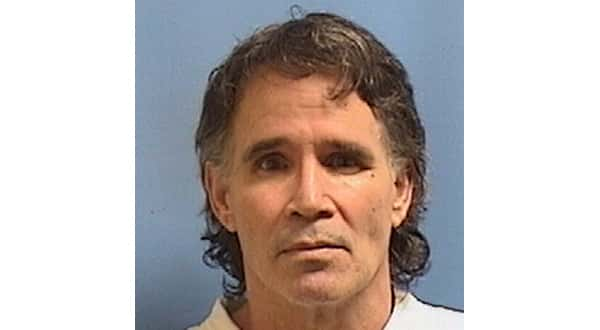 A Lakeview man sentenced to 33 years in prison after entering a no contest plea to charges he bound a woman with whom he lived with duct tape, then beat, kicked, raped and tortured her in May 2016 wants to withdraw his plea.
Fifty-six-year-old David Gengler has written a letter to the judge and prosecutor in his case saying he did not understand the consequences of entering a no contest plea and alleged those consequences were not explained to him. He entered his plea and was sentenced Nov. 15th last year.
In his letter filed in his court cases Feb. 12th, Gengler said he has been told he has 90 days from the date the judgment was entered against him to request he be allowed to withdraw his plea and realizes he is "almost out of time." He asks for an extension until May 15th to do the required paperwork.
The question for the courts is whether Gengler is filing his request on a timely basis. His only option may be going to the Arkansas Supreme Court, although it remains to be seen if the state's highest court would rule the filing of the plea withdrawal request came too late.
Gengler lists a number of reasons he has taken so long to file the request, including the fact he is acting as his own attorney, the lack of access to a law library until recently and his inability to hire an attorney to help guide him in the process.
As is normal procedure, when Gengler entered his no contest plea and was sentenced, Circuit Judge Gordon Webb went through a lengthy checklist of questions before accepting the plea and passing sentence. Among other things, the judge asked Gengler if he understood what the plea agreement said, if he was aware of the sentence he was to receive and whether he had discussed the agreement with his public defender. Gengler answered in the affirmative.
In his letter, Gengler says he has proclaimed his innocence, "since the day I was arrested ... and to this very day."
Gengler was initially charged with kidnapping and five counts of first-degree battery. Prosecutors then filed the more serious charges of rape and aggravated robbery based on information developed during the investigation that the victim had suffered severe sexual trauma while being held against her will.
It was also determined money was missing from several locations in the residence. Gengler was alleged to have had a large sum of money in his wallet when he was booked into the county jail.
Gengler's problems with the law began when Baxter County sheriff's deputies responded to a residence along Greenwood Avenue in Lakeview May 24, 2016. They reported finding a badly beaten female on the floor near the front door.
According to court records, Gengler and the then 57-year-old victim shared the residence.
Baxter County Sheriff John Montgomery said at the time the victim had marks on her wrists and appeared to have been bound for days. She also had numerous other injuries, including what were thought to be cigarette burns.
Investigators reported finding blood splattered on the walls of the house and a large amount of duct tape with hair stuck to it on the bathroom floor. A knife and bloody cigarette butt were also found and taken into evidence.
The victim was able to make a 911 call requesting assistance. According to an incident report filed by the sheriff's office, the victim asked for an ambulance, but was initially hesitant to say why one was needed. She eventually told the 911 dispatcher, "He will kill me."
Gengler, who was at the residence when lawmen arrived, said the victim was bipolar and "falls all the time." He denied inflicting the victim's injuries, holding her against her will, or having forced sexual relations with her.
During an interview with the woman at a Springfield hospital where she was taken for treatment of her injuries, she told investigators she had been bound with duct tape for two or three days. She said she had been taped in an upright position and punched and kicked. The victim said she had also been burned with cigarettes and choked during the ordeal.
According to the victim, her relationship with Gengler began when he moved into her residence in October 2015 to work as a handyman.
Gengler underwent psychological examinations prior to entering his plea and was found fit to proceed in his cases.
The victim was in court the day Gengler entered his plea and was sentenced. The court's bailiff stood between the woman and Gengler blocking his view of her.
Gengler is an inmate in the Grimes Unit of the state prison system at Newport.
WebReadyTM Powered by WireReady® NSI