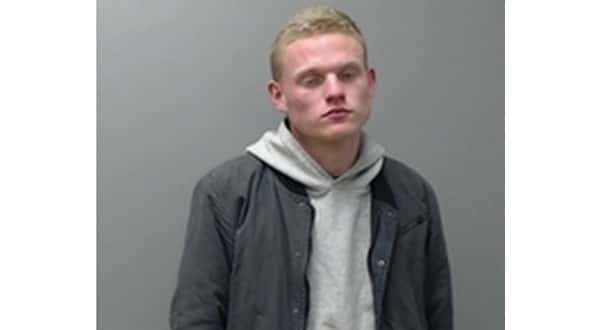 A Gainesville man who got a break from the justice system on an earlier offense appeared in Baxter County Circuit Court Thursday and entered a guilty plea to new drug-related charges filed against him.Eighteen-year-old Kane Gott Jr., whose recent problems with the law began in mid-December last year when a local business reported he was coming into the store and using display phones to access social media, wound up facing drug-related charges. Mountain Home police were called to the business, and an officer and member of store management found Gott and escorted him out of the store because of the alleged use of the display phones.
It was at that point Gott's problem grew more serious.
As the MHPD officer searched Gott for weapons, he felt an object in the man's left coat pocket. According to the probable cause affidavit, Gott identified the object as a pipe used to ingest methamphetamine.
On further questioning, Gott admitted to having a small amount of methamphetamine on his person as well.
In the initial case, Gott was charged with possession of methamphetamine and drug paraphernalia and put on probation for four years during a court session Jan. 3rd. He was sentenced under provisions of Act 346. The law, commonly known as the first offenders act, provides if a person remains out of trouble during probation, he or she can apply to the courts to have the criminal record sealed.
On Jan. 28th, Gott was arrested again when Mountain Home police were called to a local motel where drug activity was reported taking place. When officers entered one of the rooms, they found Gott, who admitted there was methamphetamine and a smoking pipe to ingest the drug in the room.
On his new charge, Gott was sentenced to six years probation and ordered to spend a year in the addiction treatment program at Care Center Ministries.
Kerry Chism, 14th Judicial District deputy prosecutor, told the court the state's normal recommendation would be to send Gott to prison on the second charge. He said because Gott was 18 years old, the decision was made to give him a chance to break his drug addiction, which was causing his problems with the law.
WebReadyTM Powered by WireReady® NSI