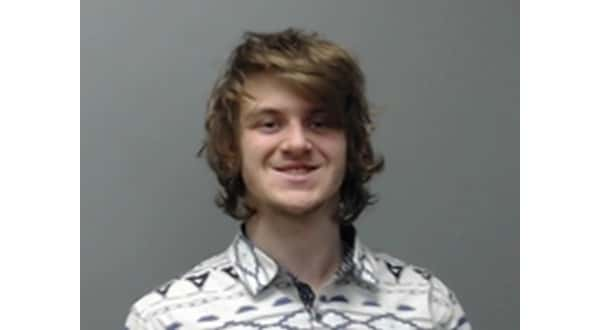 (Bryar Bone)
Video surveillance reportedly captured the images of two men from Mountain Home following the break-in of a local business and an apparent attempt to illegally enter a second establishment. Arrested and charged with felony commercial burglary were 19-year-old Tanner Etheridge and 20-year-old Bryar Bone.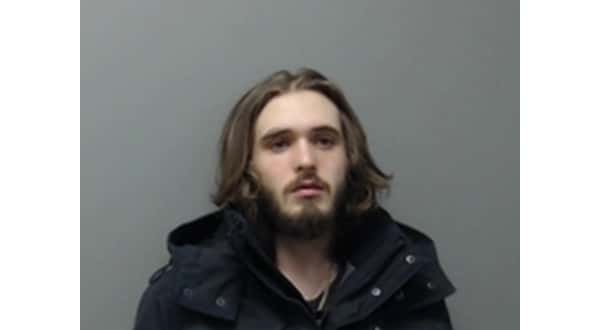 (Tanner Etheridge)
According to the probable cause affidavit, Mountain Home Police Department officers were dispatched to the break-in at a local business at 3:30 Tuesday morning.
Video footage indicated two male subjects inside the business stealing various items. Officers were able to secure a physical description of the two, including clothing and a backpack one was wearing.
About an hour later, officers received a second call reporting two suspicious males allegedly attempting to break into another local business.
The doorknob at the back of the second business had been broken off, and the door was damaged during the attempted break-in. Again, video surveillance captured the attempted illegal entry.
Etheridge allegedly admitted to breaking into the first business and taking money and product. He was searched, and officers located a metal bowl in his front pocket containing 10.5 grams of suspected marijuana.
Etheridge and Bone have been charged with felony counts of commercial burglary, along with misdemeanor counts of theft of property and criminal mischief. Etheridge also faces a misdemeanor count of possession of a controlled substance, while Bone faces a misdemeanor count of possession of drug paraphernalia.
Bonds for the two were set at $2,500 each.
WebReadyTM Powered by WireReady® NSI