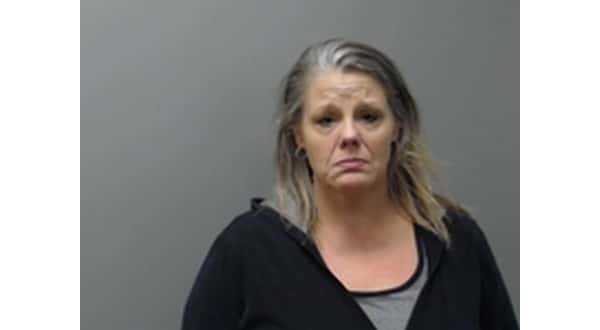 A Gassville woman charged with selling the property of a person while he was locked up in prison appeared during a session of Baxter County Circuit Court last week. Fifty-one-year-old Jill Neal was ordered to reappear on June 27th — the deadline for accepting or rejecting a plea offer from the state.
She was charged with felony theft after the property owner returned from prison and reported most of his belongings had allegedly been removed from his residence and a storage shed on his property.
The man, identified as Douglas Dwayne Munden, told investigators Neal had moved into his house before he was sent to prison and was supposed to vacate the residence when he left to serve his time.
Munden told investigators Neal had moved in with only her personal property and never had permission to take any of his property.
A neighbor told Munden Neal had taken items from the property, including a log splitter, and offered it to the public at a yard sale.
When Munden made contact with a person said to know Neal's whereabouts, he found the man wearing one of his missing shirts. The man said Neal had left a ladder, air pump and other items at his residence and was the one who had allegedly given him the shirts.
Munden was sentenced to 24 months in prison in November 2016 after a long simmering dispute with other family members over a shared water well boiled over, resulting in Munden assaulting a Baxter County deputy sheriff. During the fracas, a bystander called 911 reporting the deputy needed assistance. The call brought additional officers from the sheriff's office, Gassville Police Department and the Arkansas State Police to the Munden residence.
A stun gun and pepper spray were used to bring Munden under control.
In two criminal cases filed in 2016, Munden faced a number of felony and misdemeanor charges, including resisting arrest, second-degree battery and four counts of being a felon in possession of a firearm.
Munden had been convicted of a felony in 2000 and was not allowed to be in contact with weapons.
WebReadyTM Powered by WireReady® NSI