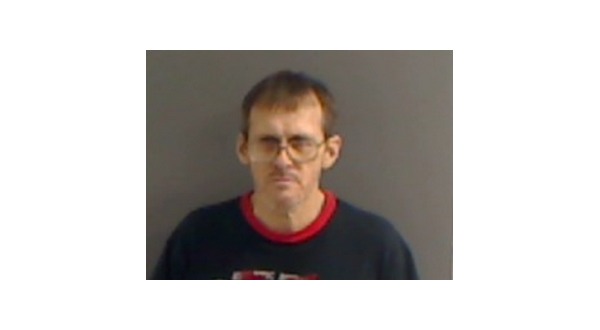 A Gassville man, 57-year-old Ronnie Womack, has been arrested on drug-related charges, after he was reportedly observed in the pharmacy section of a Flippin store carving the edges of the lenses of his glasses with a knife. In addition, the caller advised Womack appeared to bob his head as his knees appeared about to buckle, as if he were about to pass out.
The store employee advised Womack had been in the establishment about an hour.
A Flippin Police Department officer arrived on the scene on the evening of Feb. 7th and observed Womack as he continued to carve on his glasses. He exhibited the same signs the employee reported as though he were about to pass out before jerking back to what was described as "a semi state of alertness" and then continued carving.When approached by the officer, Womack reportedly said he had been given permission by the store staff to fix his glasses.
The officer also expressed his concern to Womack, should he pass out while holding the knife.Womack told the officer he was fine and attributed his issues to his heart medications.
The officer noted he had to ask for Womack's identification approximately six times before he produced it.
Dispatch indicated Womack is on active parole with a search waiver on file. A contempt of court warrant from Baxter County was also on file.
When Womack was searched, a prescription bottle was located with one orange pill and a portion of a second one. In his wallet, law enforcement located a plastic bag with a white crystal-like substance.
At the Marion County Detention Center, Womack produced a case containing drug paraphernalia and residue.
He has been charged with felony counts of possession of a controlled substance and drug paraphernalia, along with misdemeanor counts of possession of a controlled substance and public intoxication. Womack's bond was set at $2,500.
WebReadyTM Powered by WireReady® NSI