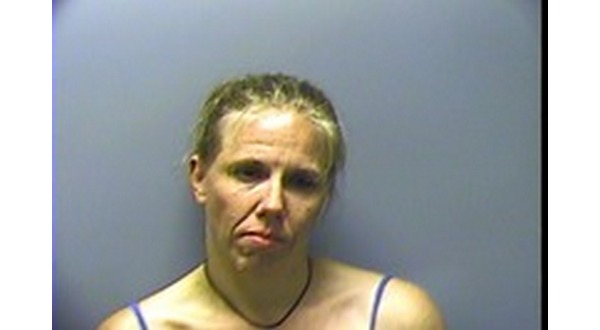 A Mountain Home woman arrested after she chased a man down a highway armed with a knife pled guilty to reduced charges during a session of Baxter County Circuit Court Thursday.Charges against 35-year-old Victoria Carpenter were amended to misdemeanors after the victim asked prosecutors not to pursue felony charges against her.
Carpenter received 12 months misdemeanor probation.
She was arrested after law officers responded to a call in early July last year reporting a woman armed with a knife standing in the middle of the highway. An Arkansas State Police trooper was first on the scene. He observed Carpenter standing in the highway and saw the knife. He ordered Carpenter to drop the weapon, but she began walking toward the trooper still clutching the knife.
The trooper ordered her to drop the weapon a second time, and she complied. Carpenter was reported to be hysterical when the trooper first arrived. At one point, she was said to have been sitting in the driveway of a residence "waiving her arms around and yelling."
When Baxter County Sheriff's deputies joined the trooper on the scene, they reported Carpenter was "so hysterical it was hard to understand her."
The man being chased was identified as then 56-year-old Randy Dilbeck of Gassville. A witness said at one point during the encounter, Dilbeck picked up a piece of wood to defend himself, but Carpenter continued to chase him.
Court records do not contain an explanation as to what provoked the attack.
WebReadyTM Powered by WireReady® NSI