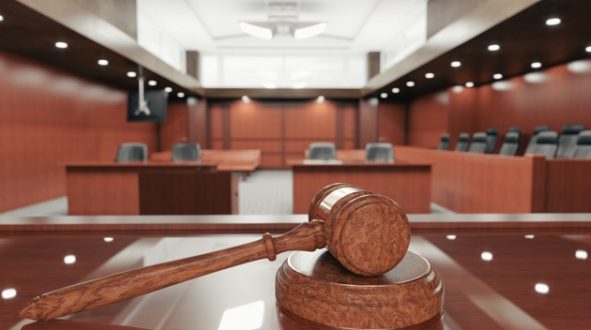 imaginima/iStock(MONMOUTH COUNTY, N.J.) — A New Jersey man indicted Monday on charges he murdered his brother and his brother's wife and two children before setting their house on fire was about to be cut off from the family business, according to a newly unsealed affidavit.
A grand jury in Monmouth County, New Jersey, returned an indictment that charges 51-year-old Paul Caneiro of Ocean Township with four counts of first-degree murder and other offenses in the November deaths of his brother, Keith, his sister-in-law, Jennifer, 11-year-old nephew, Jesse, and 8-year-old niece, Sophia.
The Caneiro brothers owned Square One, a technology company in Asbury Park, New Jersey.
According to the affidavit, Keith Caneiro discovered "money missing from the business and that he would be discontinuing payment" to Paul Caneiro's wife, who collected his salary when he became disabled following a car accident.
"Keith indicated that he wanted to sell one of the businesses and that Keith … was frustrated with Paul and the amount of money Paul spent from their business accounts," the affidavit says.
Paul Caneiro allegedly shot and killed his brother and then stabbed to death his brother's wife and two children before setting fire to their home in Colts Neck, New Jersey, on Nov. 20.
Paul Caneiro allegedly then drove to his home in Ocean Township and used gasoline to ignite the blaze at his house while his wife and two daughters were inside, according to the affidavit.
Monmouth County Prosecutor Christopher J. Gramiccioni said at a news conference a day after the killings that the Ocean Township fire was also set "for the purpose of both destroying evidence of [Paul Caneiro's] earlier crimes in Colts Neck and to also create an illusion that the overall Caneiro family was somehow victimized or targeted."
Paul Caneiro's wife and children managed to escape the blaze unharmed.
Defense attorneys have said he is innocent but the affidavit indicates there is ample video and physical evidence, including blood from the 8-year-old Sophia Caneir on items recovered from Paul Caneiro's home.
Copyright © 2019, ABC Radio. All rights reserved.