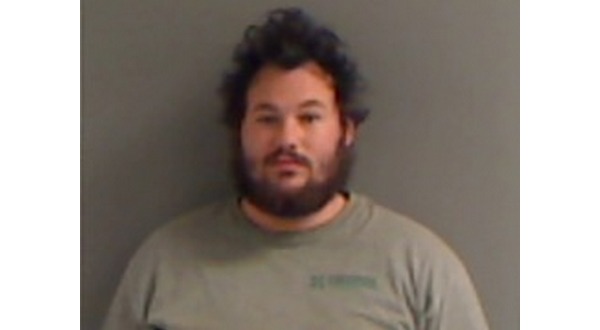 A Marion County man, 21-year-old Michael Kisor of Flippin, has been charged with a felony count of rape, two counts of computer child pornography and possession of matter depicting sexually explicit conduct involving a child.
According to the probable cause affidavit filed Tuesday morning, Arkansas State Police Senior Special Agent Becky Vacco was contacted in early December by the Yellville-Summit Schools' resource officer. The SRO advised he was in possession of messages between Kisor and two alleged victims.
The messages allegedly indicated Kisor was soliciting a 12-year-old female victim for sex and nude pictures. The messages also indicated the two had an inappropriate sexual relationship when the victim was 11 years old.
Kisor allegedly told law enforcement the victim had snuck him into her home through a basement door, telling him she was 17. He later found out she was only 11.
During the interview with law enforcement, Kisor is alleged to have said there is a second victim he believes might be underage. He reportedly said the girl told him she was 15.
In an interview, the second victim reportedly told law enforcement she sent Kisor about five sexual images in exchange for a vape or electronic cigarette. The exchange was allegedly made when she was 14 years old.
Kisor's bond was set at $50,000 and with the condition he have no contact with the alleged victims.
In June 2018, Kisor was sentenced to one year of supervised probation after he pawned a computer reported stolen from Flippin Public Schools.
Kisor pled guilty to a reduced misdemeanor charge of theft by receiving. He was originally charged with a felony-level offense.
According to the probable cause affidavit, a computer operations employee with Flippin Schools was contacted by an employee of a Mountain Home pawn shop after a laptop was sold at his store. The serial number of the laptop matched the one missing from the school. Records indicate it was sold to the pawn shop Kisor.
Kisor told a Flippin Police Department officer he had purchased the computer from a guy he met at a convenience store in Mountain Home, after his mother learned the laptop was for sale. He told the officer he purchased the computer for $10 and sold it because it did not work properly.
WebReadyTM Powered by WireReady® NSI