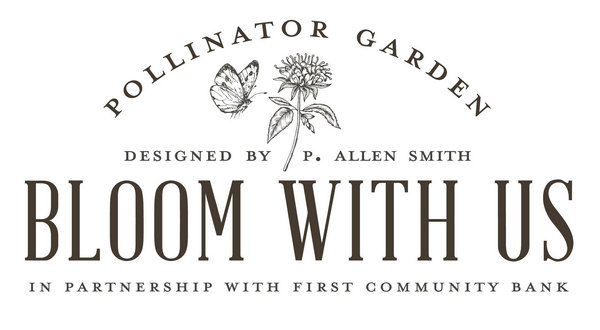 First Community Bank is buzzing about its partnership with P. Allen Smith to install pollinator gardens at many of its locations, including Mountain Home.
Pollinator gardens provide nectar for pollinators such as bees, butterflies and hummingbirds. The plants used in the gardens will attract these pollinators throughout the year.
The importance of pollinators and their impact on our communities has garnered more focus recently and increased public awareness. People, often unknowingly, may pose one of the biggest threats to pollinators and other beneficials, because of the ways we have disturbed their natural habitats with our everyday practices and the use of pesticides in our gardens.
Smith, an author, television host, entrepreneur and conservationist, has a passion for landscape design and greenbuilding. He will be installing and maintaining pollinator gardens through the bank's Bloom With Us program.
Smith has parlayed a lifelong passion for the natural world into a career that allows him to share garden, home, and lifestyle knowledge and insights with a worldwide audience.
As a conservationist, author, and television host, he is a resource for tried-and-true methods, as well as cutting-edge knowledge in the small farm and garden communities.
Whether its old-school flocks, eating local or green innovations, he combines them all at the farm he designed at Moss Mountain in the Little Rock area-a place grounded in history, inspired by his southern upbringing and guided by modern day application.
Bloom With Us is designed to beautify the community, while raising awareness of the benefits of pollinators and hopefully encourage others to do the same.
WebReadyTM Powered by WireReady® NSI