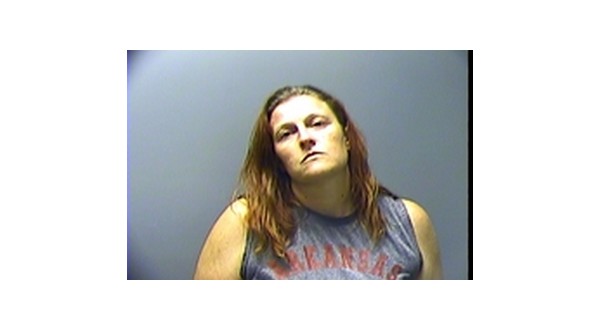 A Mountain Home woman changed her plea to guilty on a number of charges filed against her, including trying to hide a fugitive and having a stolen handgun during a session of Baxter County Circuit Court Thursday.
Thirty-five-year-old Brianna Cothern-Barnes was sentenced to six years probation.
She was first arrested when a search warrant was served on a residence along Buzzard Roost Cutoff in late January last year. According to the probable cause affidavit, Cothern-Barnes was living in the house with two other females.
Officers reported finding several items of property reported stolen earlier in January, including a handgun, ammunition and an iPad. According to court records, the items had been taken from a residence along Buford Road.
During the search of the women's residence, drugs -- including marijuana and methamphetamine -- and paraphernalia used to ingest the drugs were also found in the house.
At the time, none of the women would admit to knowing anything about the weapon, the drugs and paraphernalia.
Cothern-Barnes was also arrested in August last year when police went to a local motel seeking a parole absconder. The officers asked Cothern-Barnes if the male absconder was in the room and she said no. Officers checked and found the bathroom door closed. When attempts were made to open it, someone was pushing against it to keep it closed. When the door was opened, the fugitive was found.
In addition, officers found a number of items of drug paraphernalia, including syringes and digital scales, in the room.
Cothern-Barnes was charged with hindering apprehension and possession of drug paraphernalia.
WebReadyTM Powered by WireReady® NSI