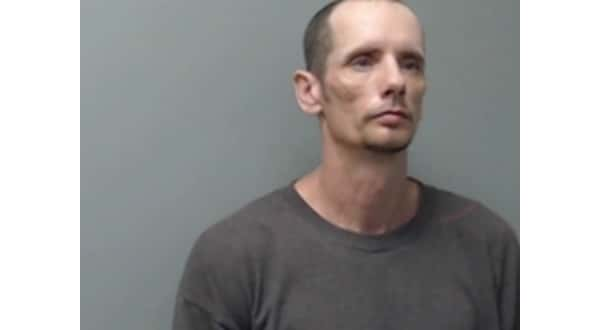 A Conway man, who dropped his Pittsburgh Steelers ball cap at the scene of a recent break-in helping to identify him, was sentenced to seven years in prison during a session of Baxter County Circuit Court Thursday.
Forty-year-old Jason Allen Hicks was arrested for breaking into businesses in Gassville and Midway. Entry to both buildings was made by cutting a hole in metal siding.
The Baxter County Sheriff's Office was notified of a break-in at Ray's Flea Market near Gassville in late January. Video surveillance cameras in the building captured images of a suspect wearing a dark colored coat, blue hoodie, red glove and a black ski mask. The suspect used a trash can to carry items from the business.
A break-in the same month took place at the Dollar General Store in Midway. Video surveillance images from that store show a suspect wearing the same clothing as the person who broke into the flea market.
At the site of the second break-in, the suspect dropped a black Pittsburgh Steelers ball cap outside the building when leaving. Investigators found a photo of Hicks wearing a cap like the one found at the Dollar General Store.
Investigators began monitoring pawnshop activity, and Hicks was found to have sold a ring identified as one of the items taken from Ray's Flea Market.
A bench warrant was issued for Hicks, and he was arrested in the Little Rock area and returned to Baxter County late last month.
Hicks also pled guilty to charges in an earlier case in which he was accused of stealing tools, the radiators from several vehicles and a battery from a shop owned by a man who allowed him to use the facility to repair his truck.
Investigators said Hicks sold items taken from the automotive shop to a local recycling center.
Restitution owed to the victims in the crimes has yet to be determined.
Hicks has had a number of run-ins with the law. According to the Baxter County Sheriff's Office, he has been booked into the county jail 10 times since 2001 on a variety of charges.
WebReadyTM Powered by WireReady® NSI