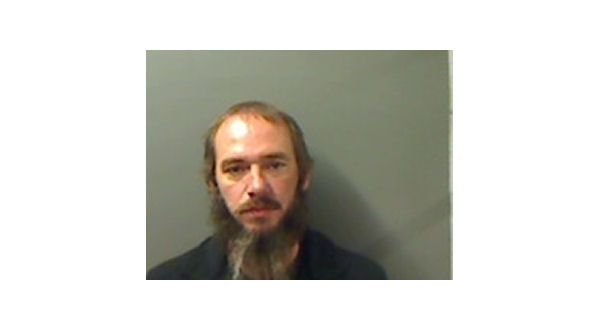 On the eve of a scheduled two-day circuit court jury trial, former Flippin Police Chief Ronald "Dusty" Smith has pleaded guilty to a felony theft charge and has been sentenced to 20 years probation, following a negotiated plea agreement.
Smith was arrested and charged in 2017 for allegedly taking funds from the City of Flippin.
Appearing in Marion County Circuit Court in Yellville Wednesday morning, Smith was also ordered to pay restitution of over $70,000.
Following Smith's arrest in 2017, the results of an investigation by the Arkansas Legislative Audit indicated the total of the funds Smith was alleged to have taken had grown to more than $63,000. The audit results were contained in a probable cause affidavit indicating a Class B felony count of theft of property had been filed against Smith, reflective of the increased dollar amount of the missing funds.
The original affidavit filed in late November 2017 followed an investigation by Arkansas State Police at the request of 14th Judicial District Prosecuting Attorney David Ethredge into the misuse of over $8,000. The investigation led to Smith's arrest on a Class C felony count of theft of property. The amended count reflected the amount of missing property ranging from $5,000 to $25,000.
The investigation leading to Smith's arrest was triggered when the city's keeper of the records, identified only as a part-time employee, received an email from a bank saying the former police chief's city credit card was within 20 percent of its limit. This was a concern because Smith was reportedly on vacation from the Flippin Police Department and heading to Florida to work for a private company. A bank statement noted $3,700 on Smith's card. Ninety percent of those charges were from outside the state of Arkansas.
After the request for the State Police investigation, Ethredge requested an audit by the Arkansas Legislative Audit to be conducted for any credit cards, police accounts, drug buy accounts, and any accounts associated with Smith.
Following Wednesday's sentencing, Ethredge told KTLO, Classic Hits and The Boot news, absent a governor's pardon, as a convicted felon Smith is now prohibited from working in law enforcement or owning a gun.
Ethredge says the plea agreement was reached working with Flippin City Attorney Sam Pasthing and Mayor Jerald Marberry. Marion County Sheriff Clinton Evans was in agreement with the terms of the plea agreement.
WebReadyTM Powered by WireReady® NSI