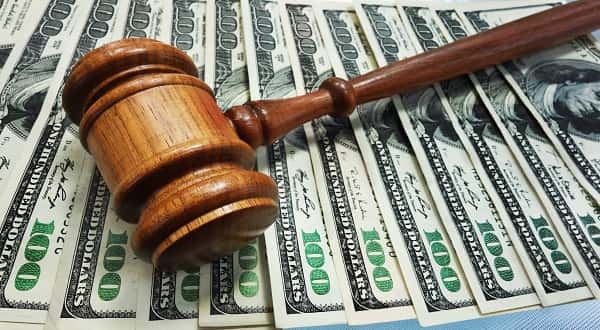 A settlement agreement was entered last week in a lawsuit filed by Asplundh Tree Expert, LLC against some former employees terminated in December, in which online court records indicate the company alleged loss of more than $1 million.The Harrison Daily Times reports the lawsuit was filed Dec. 4th against 54-year-old Utah Sherman Villines and his brothers, 44-year-old Justin Sherman Villines and 37-year-old Jason Bo Villines, their 82-year-old father, Sherman Villines, and 63-year-old Lester D. Davidson.According to the complaint, Utah Villines was region manager with Asplundh, Justin Villines was a field supervisor and Jason Villines was a general foreperson for Asplundh, until they were terminated in December.
The complaint said all three were charged with maintaining accurate computerized work records for employees and preparing payroll.
Asplundh alleged the three conspired "beginning on dates unknown and continuing through December"to put fictitious or phantom employees, specifically Sherman Villines and Davidson, on the company payroll for work they didn't perform.
The company also alleged Utah Villines and Justin Villines used company issued credit cards to buy goods and services " including building supplies, airfare, hotel stays and meals " for themselves, their family members or their house of worship. The lawsuit identified Justin Villines as pastor of Mountain Springs Full Gospel Church in Compton in Newton County.
They were also accused of using company equipment to make money outside their employment with Asplundh.
A settlement agreement signed last week by U.S. District Judge P.K. Holmes dismissed all claims against Davidson without prejudice, meaning they could be alleged again.
The settlement agreement also states Asplundh "shall have and recover from Defendants Utah Sherman Villines, Justin James Villines, Jason Bo Villines, and Sherman Villines, jointly and severally on all claims asserted in this case" damages amounting to $685,000.
Those defendants were ordered to bear their own costs, expenses and attorneys' fees. The judgment also said interest on the amount of restitution will accrue 2.55 percent interest per annum until paid in full.
WebReadyTM Powered by WireReady® NSI