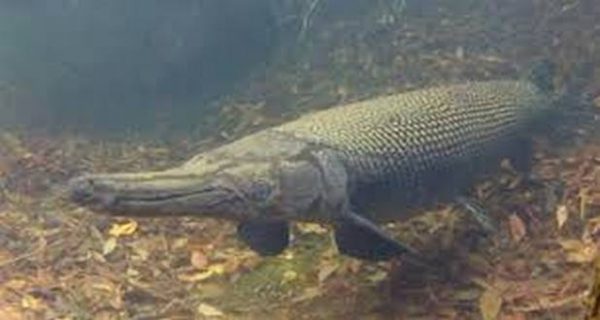 Two members of the North Central Arkansas delegation of the State House spoke in opposition to an effort Thursday making the alligator gar the state fish. Arkansas is one of only five states in the nation without a state fish.The naming of the alligator gar as the state fish is the dream of 11-year-old Henry Foster of Fayetteville.The Arkansas Times reports lobbyists from the state's various multi-million-dollar game fishing industries attempted to defer Foster's dream. However, the kid won, and the alligator gar is one step closer to being the state fish.
Foster began his initiative a year ago, explaining in his original change.org petition the alligator gar is "tough and unique" adding, "Don't be a copy-catfish! Vote for Alligator Gar."
Among those speaking in opposition to the effort was Rep. Nelda Speaks of Mountain Home, saying Baxter County is known for rainbow trout, big old catfish, and fly fishing. She said the local chamber of commerce spends thousands of dollars to bring in anglers.
Speaks said to her colleagues she hoped she could reel them in to vote against this bill, laughing aloud at her own pun.
Rep. John Payton of Wilburn said he was voting against the bill because he just doesn't like gar fish.
Among the other members of the North Central delegation, Representatives Jack Fortner of Yellville and Marsh Davis of Cherokee Village supported the measure, while Michelle Gray of Melbourne voted present.
The bill passed 54-15. It will still need to gain the support of the Senate.
WebReadyTM Powered by WireReady® NSI