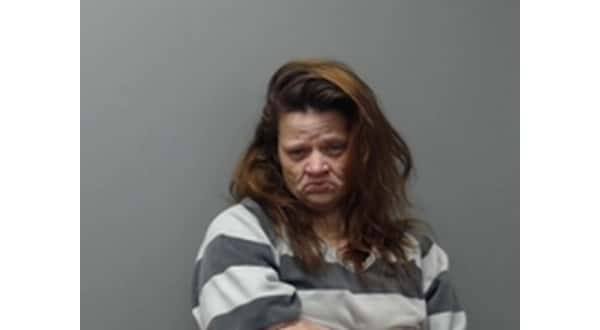 A Norfork woman who apparently decided she had better things to do than appear in Baxter County Circuit Court was jailed late last month for being a no-show and -- like it or not -- found herself in court Thursday.Forty-six-year-old Virginia Ruth Burch is facing charges in a case filed last year and allegations of contempt in several older cases. She was ordered to reappear in circuit court next week.
When Burch's name was called three times by Circuit Court Judge John Putman during a Feb. 28th court session, and she did not respond, her attorney, Deputy Public Defender Mark Cooper, asked the judge not to issue a failure-to-appear warrant against his client until he attempted to contact her.
When Cooper reported back to the court a short time later, he said he had talked with Burch's mother, and it was apparent from that conversation the Norfork woman would not be coming to court. He told the judge no particular reason had been given as to the cause of the no show.
Judge Putman then ordered a failure-to-appear warrant issued, and Burch was picked up the same day and taken to the Baxter County Detention Center.
Cooper had told the court on previous occasions Burch had accepted and signed a plea agreement and all there was left to do was to go through the formal sentencing process, making her unwillingness to appear somewhat odd.
Burch's newest criminal case was filed last year. In it, she faces charges stemming from a probationary compliance visit with Richard Bearden who shared the residence. During the visit Feb. 21st, 2018, officers found drugs and drug paraphernalia in the house. It was a violation of probation for the pair to use or possess drugs or drug paraphernalia.
According to the probable cause affidavit in the 2018 case, a number of smoking devices used to ingest methamphetamine were found in the couple's bedroom. One of them contained 14.8 grams of a bright yellow liquid field-testing positive for the drug.
As officers were completing the compliance visit, Burch's mother arrived at the residence, which she was reported to share with her daughter and Bearden. According to the officer's report, the mother became belligerent immediately after entering the house, demanding the officers leave, that she be shown a warrant and other similar remarks.
When a person is on probation, as both Burch and Bearden were at the time, the person must sign a search waiver, giving officers permission to conduct warrantless searches of the probationer's person or property at any time.
Even though the officers explained this to the mother, they reported she continued her tirade.
According to the probable cause affidavit, the disturbance prevented officers from performing their duties and posed a safety hazard. After being warned several times to stop her outburst, Burch's mother was placed under arrest for obstructing governmental operations.
WebReadyTM Powered by WireReady® NSI