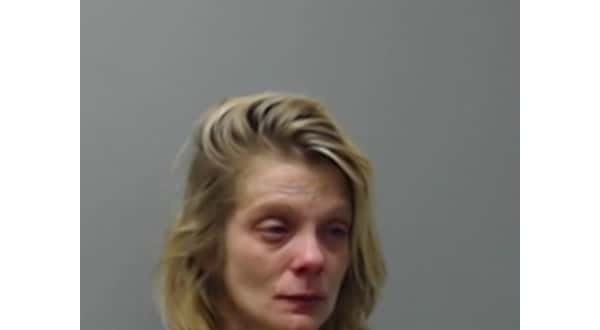 A man from the Norfork area returned home Thursday afternoon to find a window of the home broken and a nearly naked woman in his living room. Baxter County Sheriff's deputies, with the assistance of the Norfork Police Department, arrested 35-year-old Sarah Jo Stetka of Calico Rock who apparently passed out while burglarizing the home.
Sheriff John Montgomery says when the man arrived home on County Road 214 near Norfork he noticed a window was broken. Upon entering the home, Stetka was found passed out in a chair wearing only a bra. The home had been ransacked and groceries from the cabinets and refrigerator had been put in bags to be stolen. The backdoor had been barricaded, and the man's dogs had been put on the back porch.
Officers say Stetka was confused and disoriented and appeared to be under the influence of some type of illegal drug.
Stetka is charged with a felony count of residential burglary and misdemeanor counts of theft of property and criminal mischief. Her bond is set at $25,000, and she will appear in circuit court March 21st.
WebReadyTM Powered by WireReady® NSI