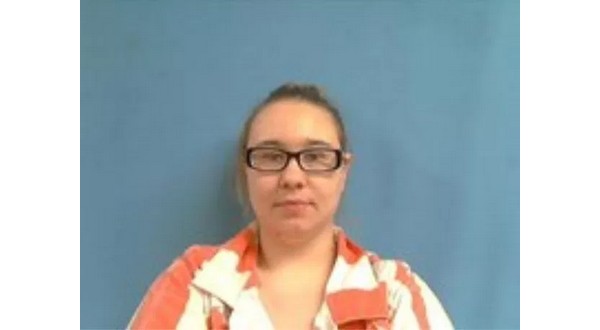 One of six people arrested in Stone County in July 2018 in what was described as a forgery ring has been sentenced to a five-year prison sentence.
WhiteRiverNow.com reports 29-year-old Amanda Marie Branscum of Stone County was also sentened to 12 months in the county jail, after pleading guilty to first-degree forgery and theft of property late last month.
Branscum was given credit for 107 days incarcerated while awaiting her court date for the confirmation of her negotiated guilty plea.
In July 2018, WhiteRiverNow.com reported store videos helped identify the members of the forgery ring. Branscum's husband, 32-year-old Shane J. Branscum, was considered the ringleader, since he issued bogus $100 bills to the other five suspects who reportedly passed them at Mountain View businesses.
Shane Branscum was charged with six counts of first-degree forgery, possession of methamphetamine and drug paraphernalia, theft of property, and misdemeanor possession of a controlled substance — Alprazolam.
Amanda Branscum was originally charged with six felony counts of forgery and misdemeanor theft.
Both were charged with being an accomplice in a forgery felony case, as well as being habitual offenders.
Also charged with the Branscums were 53-year-old Walter H. Jenkins, 61-year-old Roger Lewis Welch, 19-year-old Winter Rose Butler and 19-year-old David Marcus Yates.
WebReadyTM Powered by WireReady® NSI