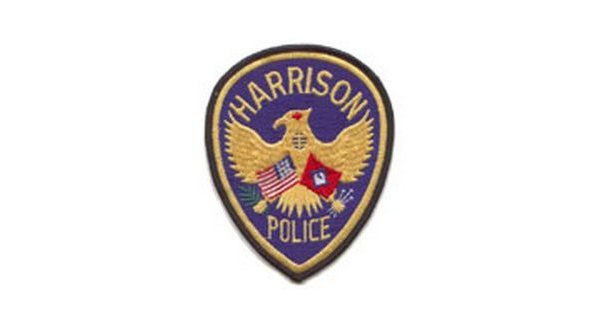 A woman was arrested Saturday night at a restaurant in Harrison after she allegedly snatched a baby from the mother and father who were celebrating their second wedding anniversary. The woman was identified as 30-year-old Brittni McNeill. Her address was not provided
The Harrison Daily Times reports Jolynn and Brandon Cross of Western Grove were reportedly celebrating the special occasion with their 2-month-old daughter, Briella.
Jolynn Cross says they entered Colton's and ordered their drinks when a woman walked up to the child in a car seat and lifted the cover over the infant. The woman, later identified as McNeill, then lifted the baby from the seat and cuddled her under her chin.
Jolynn Cross says McNeill then sat down right in front of her at the table. The Western Grove woman says the whole time she was thinking the stranger was a family member.
Brandon Cross then exited the restroom and asked his wife if she knew McNeill because he didn't.
Jolynn Cross says her husband thought she knew the woman who then started kissing the baby on the face. The baby's mother asked McNeill if she knew her husband. When she didn't answer, she asked again. Jolynn Cross says the woman never said a word.
The baby's mother says she stood up from the table, and McNeill also stood, then walked back to her own table with the Western Grove mother close behind, asking a server to call 911.
Jolynn Cross says she started freaking out and crying. She says McNeill had a tight hold on the baby, while Brandon Cross stood at the table to keep the woman from running away.
Jolynn Cross says McNeill was making the baby cry. She says she told the woman to give her baby back and pulled the infant from the stranger's arms.
With the baby back with her mother, McNeill fled from the restaurant. According to a Harrison Police report, officers arrived and took her into custody.
According to the report, McNeill faces charges of interference with child custody and second-degree assault. She was booked at the HPD and later released after posting a $5,000 bond.
Police Chief Chris Graddy says the woman didn't make any statements to police other than to answer basic questions through the booking process.
Chief Graddy says McNeill's husband told police his wife hadn't been taking her prescription medication.
WebReadyTM Powered by WireReady® NSI