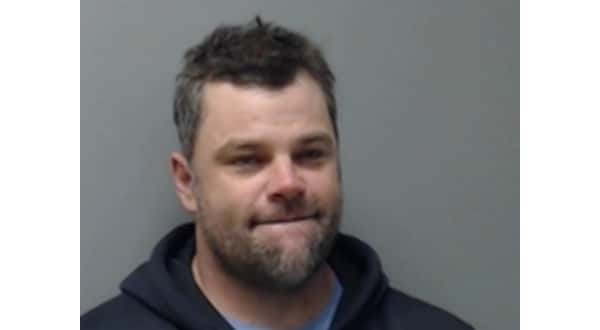 A Mountain Home man, 38-year-old Chris Brim, was arrested Tuesday evening following a reported dispute over a vehicle with allegations Brim held the truck's owner at gunpoint.
According to a report from the Baxter County Sheriff's Office, deputies were dispatched to a residence along County Road 419 over the dispute. En route, officers learned Brim had reportedly left the residence and a traffic stop was initiated near the intersection of US Highway 62 East and the Sheid-Hopper Bypass.
At the residence, the owner of the vehicle alleged Brim pulled in behind him when he arrived home from work, saying he wanted to take his truck. The vehicle is reportedly registered to the victim and Brim's mother.
When the owner refused to hand over the vehicle, Brim allegedly told the owner he knew him and what will happen if he didn't give him the truck. The victim reportedly said someone is going to end up getting killed, at which point Brim is alleged to have pulled a gun from his vehicle, held the victim up against a car, put a gun to his head and told him to give him the truck.
When the victim was allowed to go inside to retrieve the truck keys, he called 911.
The report notes several 45 caliber rounds were in the vehicle Brim was driving, along with seven in the ashtray.
Brim has been charged with aggravated assault, criminal trespassing, third-degree domestic battery and terroristic threatening.
Online jail log records reflect him having been released from the Baxter County Detention Center about two hours after he was booked into the facility. His bond was set at $15,000.
WebReadyTM Powered by WireReady® NSI