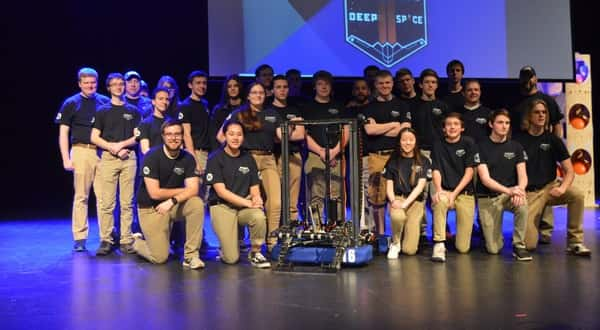 Mountain Home High School's FIRST Robotics Team, also known as the Bomb Squad, has been taking part in Deep Space competition this month, and that includes action from this week. The Bomb Squad ended up as finalists in the Rocket City Regional in Huntsville, Ala. among 54 other teams.
At the end of the qualifying matches, Mountain Home was the top-ranked team with a record of 9-1. The Bomb Squad selected teams from Indiana and Florida to be a part of its alliance and advanced to the finals. The team also took home the Excellence in Engineering award for the overall design of its robot.
Earlier this month, the Bomb Squad competed against 53 other teams in the Midwest Regional at Chicago. Mountain Home ended the qualifying round with a 7-2 mark and a No. 2 ranking. The Bomb Squad joined an alliance with teams from Illinois and Wisconsin and was eliminated in the semifinal round. Mountain Home did receive the Industrial Design Award identifying a robot with an advantageous machine feature.
The Bomb Squad will go to Detroit April 23rd through 27th to compete in the World Championship. For more information, go online to frcteam16.org, or look for the team on Facebook or Instagram.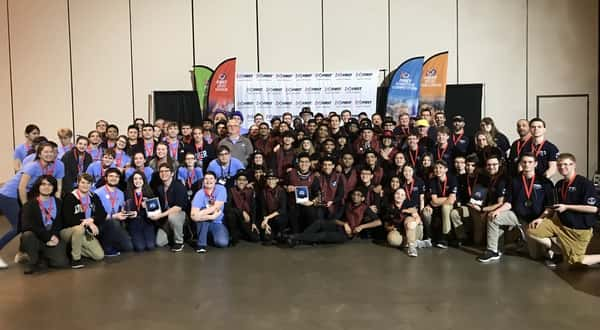 WebReadyTM Powered by WireReady® NSI